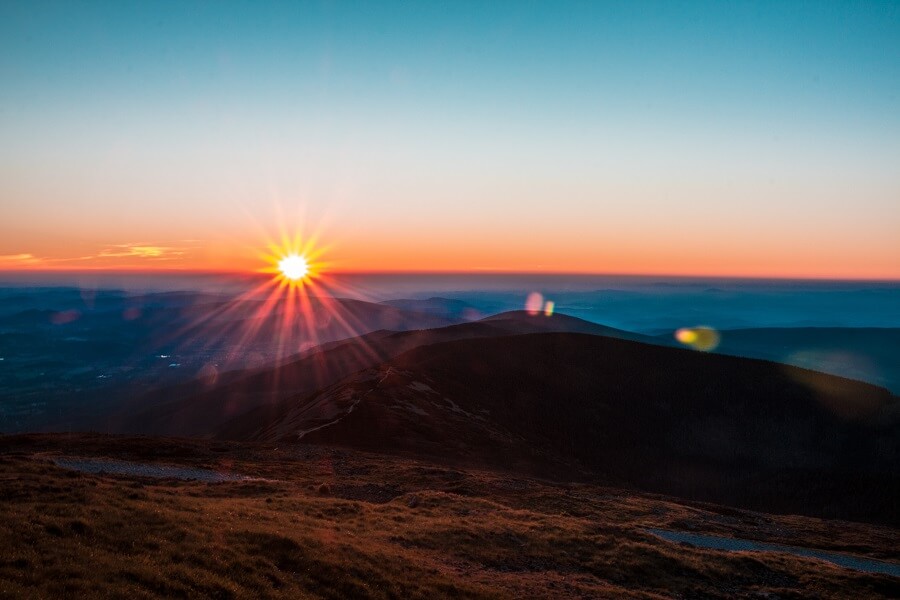 How to protect from the sun while hiking
The sun can be a dangerous enemy while hiking, your outdoors all day so walking around with no protection on will leave you badly sunburned. Here is how to protect yourself!
Wear a long sleeved shirt
The button up shirts that Colombia and other brands have like Royal Robins are great to wear while hiking. With their built in sun protection and long sleeves you can still look fashionable or go out to dinner while wearing your hiking shirt. When you don't put an undershirt on the shirts also ventilate like no other shirt. A great benefit for the hotter days.
The hiking that I do is usually in my blue Colombia shirt or a long sleeved merino wool shirt. Longer sleeves are my go to shirts because you can always roll the sleeves up on your arms.
Wear a hat
Hats have been the go to sun protection for many years, get a wide rimmed hat that's made of a sun proof material but is airy and not to stuffy. This can really help with preventing that you get to hot. I always use my The North Face Horizon hat for this.
This hat lacks a rim around the edge but is a bit cooler than other options. I would not recommend a wool hat because this can get to hot. Because they are often made of velt they are thicker than necessary.
Wear long pants
My legs do not tend to burn as quickly as others, I prefer to wear my hiking shorts whenever im out on trail. But sometimes you just have to wear long pants for the added protection and warmth on chilly mornings. Get pants that are quick drying and in a lighter colour.
When I am not hiking in my hiking shorts I often wear my Fjällräven pants that are made of G1000 material. This material dries quickly and is very resistant to wear. I have had the same style of Fjällräven pants since I started out hiking and bushcrafting.
Wear sunglasses
In my day to day life I hardly wear sunglasses, but when hiking you need to protect your eyes as well as your skin. Sunglasses come in a couple of different categories. The first two categories are to be ignored when hiking, these are to insufficient. Category 3 sunglasses and above are needed for hiking. Pick sunglasses that can handle a bit of abuse and are larger in size.
I have about 20 identical wayfarer sunglasses that are in Category three that I got from a promotional gig from a hotel that I still use. I don't care about them to much but they are easy to replace.
Apply sunscreen often and get the good kind
High factor sunscreen is a must when hiking, areas like your nose, ears and head can be protected with a hat. Every area that gets exposed to the sun should be protected with sunscreen.
Apply often because you sweat quite a bit during hiking. The little sticks of 50 factor sunscreen are great to chuck in your backpack while hiking. They weigh little and are easy to apply.
Don't hike in the hottest part of the day
Around noon to 3 pm are usually the hottest parts of a day, if the weather is that hot you can decide to skip this part. There is a reason that countries like Spain or South America have siestas in that time period.
When you hike early and start at 6 in the morning you can avoid a good chunk of the hottest part in a day. Like I suggested in my article how to hike more kilometers in a day, getting up early and starting can make a big difference.
Carry an umbrella
If your are really going hiking in deserts and arid places you can also carry a lightweight umbrella. They make tiny ones that you can use to shade under. Added benefit is that they also protect from the rain.
Know your skin
If you know you burn easy take extra steps to be prepared when setting out Hiking in the sun. Light skinned people burn more easily than darker colors. So take that in to account as well. Scars can burn quite badly to so if you have any that are exposed to the sun lube them up with sunscreen. On my wrist I have multiple scars from surgeries, they only had to burn once for me to never forget that part.
Happy hiking and hike for purpose!
To download the picture as your wallpaper you can click on the following button.