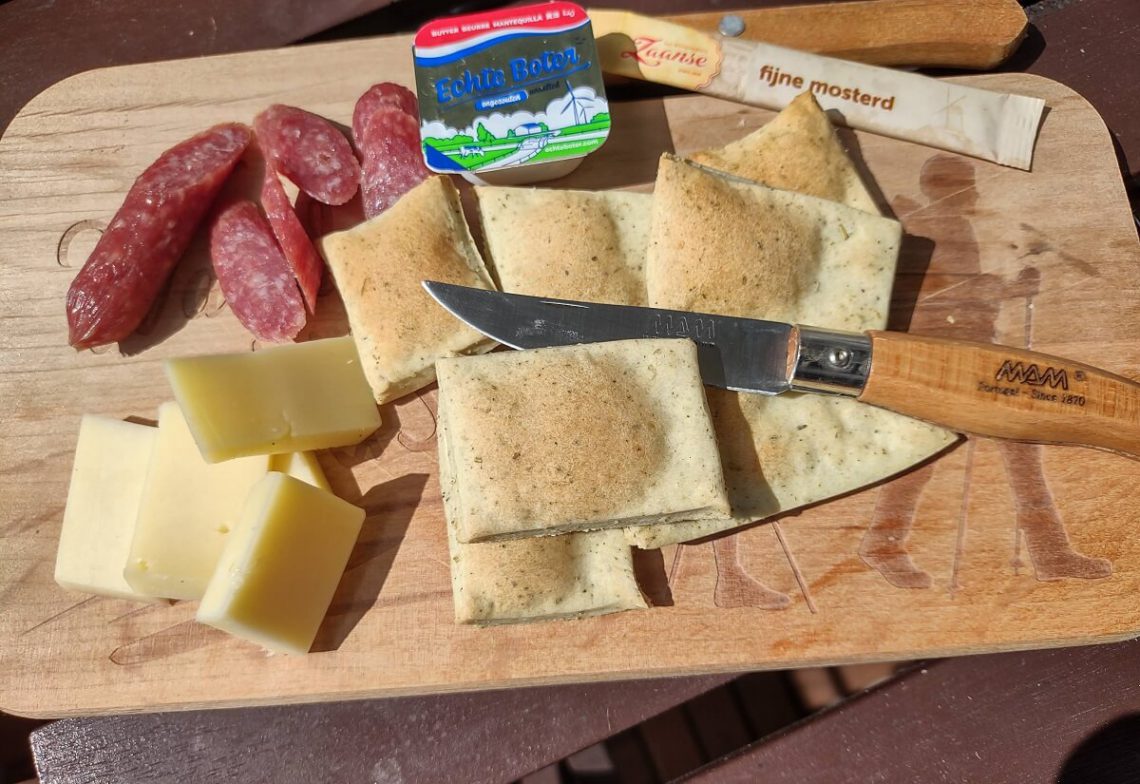 Trail Meal | Herb and Olive Oil Crackers
Crackers, Knackebrod, and other forms of those products are an excellent substitute for bread while on hiking trips. You can dunk them into your soups and trail meal stews or enjoy them sweet or salty. These crackers you can make at home and carry with you on your next adventure!
As with a lot of different options, you can quite easily get these types of crackers in the supermarket. If you are like me however you can also choose to make them yourself. That way you know what you put in them and they can be enjoyed just a tad more.
Ingredients
For these Herb and Olive Oil crackers you will need the following ingredients:
180 grams of All Purpose Flour
70 grams of water
1 teaspoon of salt
tablespoon each of (dried): Oregano, Thyme, and Rosemary
2 tablespoons of Olive Oil
And the following tools:
Rolling pin (can be improvised)
Knife
baking paper
mixing bowl
spoon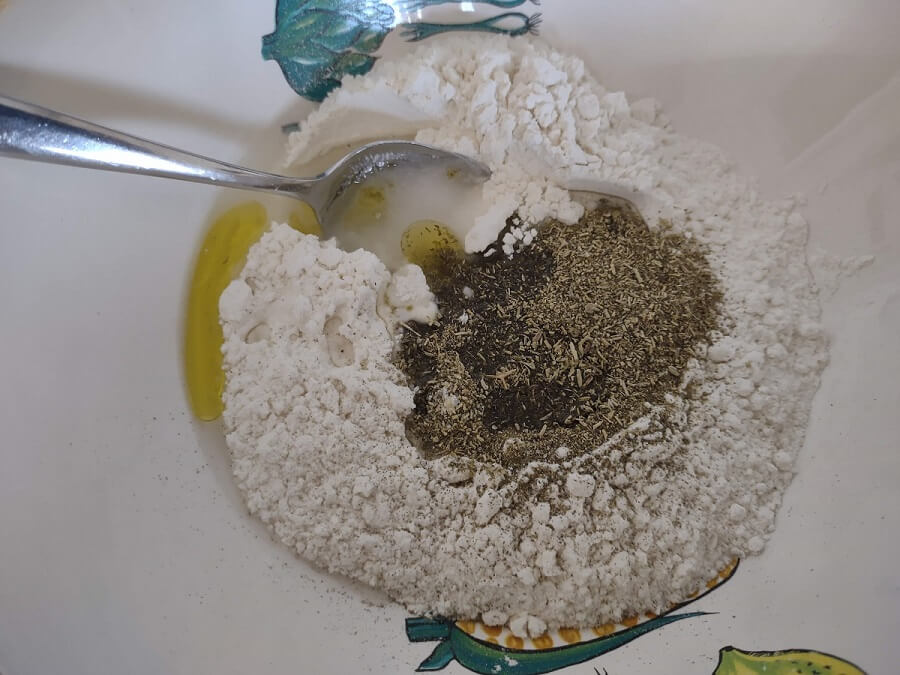 Recipe
You can measure out all the ingredients and mix them in a bowl. Knead for 10 minutes to get everything incorporated. You can rest it in between to make it a bit easier to mix. Add water sparingly if needed, depending on your flour. Try to leave it as dry as possible. And afterward unroll two pieces of baking paper, and give them a good flattening with the rolling pin. Pretty much as thin as you can get them.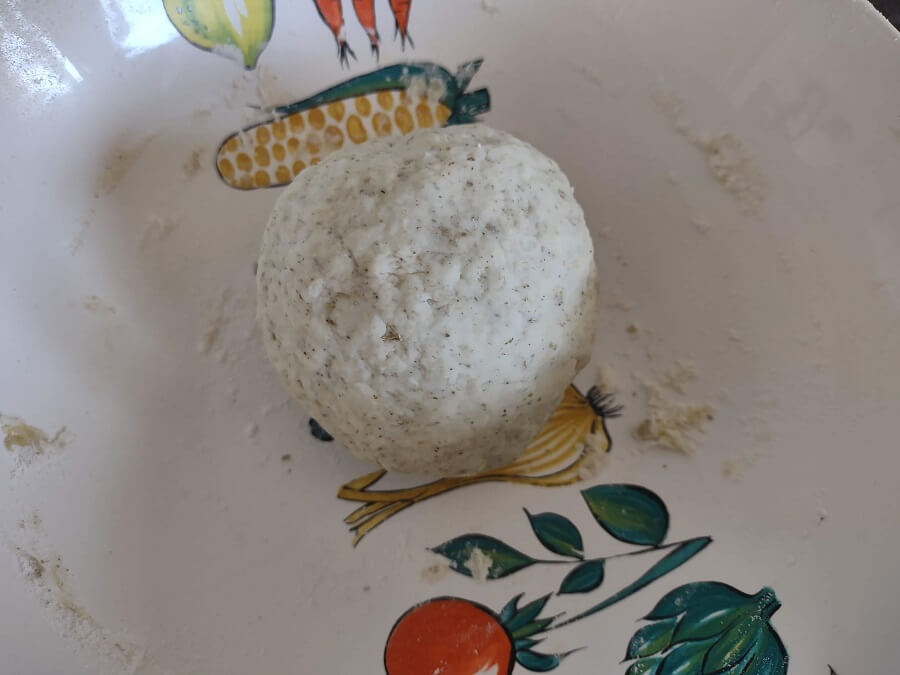 After rolling them out, cut them with a butterknife into manageable shapes, and give them a little space from each other. Bake them for ~ 15 minutes at 200 C, or until browned. Take them out of the oven and rest them on a wire rack to cool completely.
Storing and eating
When cooled down completely you can store them in a Ziploc baggie to take with you on your outdoor adventure. They will at least last a good week in your pack but will store longer. Just keep an eye on them and store them airtight, and give them a smell if stored for a long period. Due to the olive oil added they can turn rancid. If storing for a long period of time, you can also freeze them.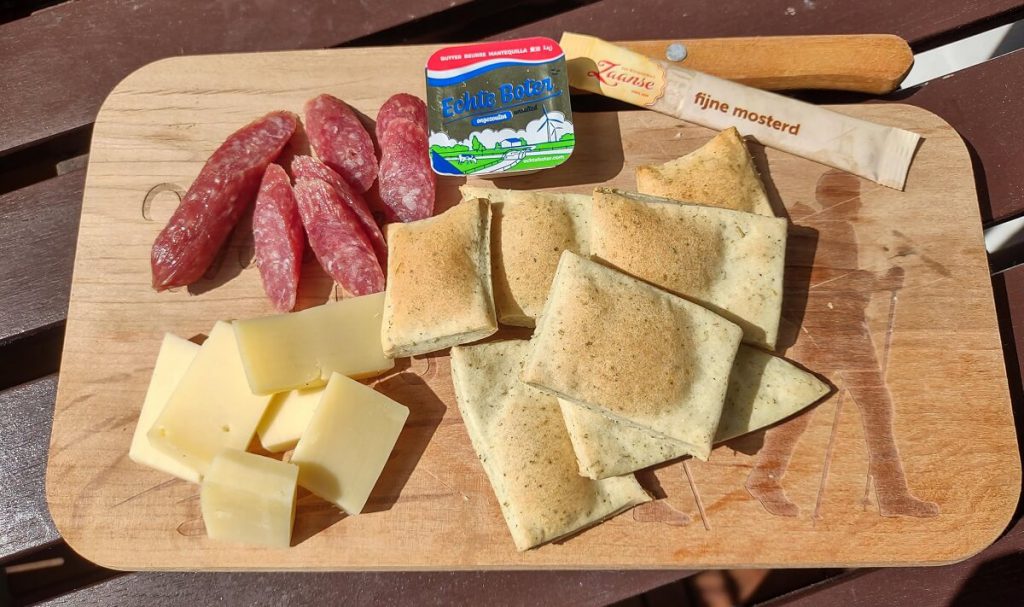 Enjoy them on the trail by throwing them into soups, eating with peanut butter, more olive oil, hard cheeses, etc. The sky is the limit for what you want to do with them.
I hope you give these homemade crackers a try for your next Hike, Happy Hiking and Hike for Purpose!