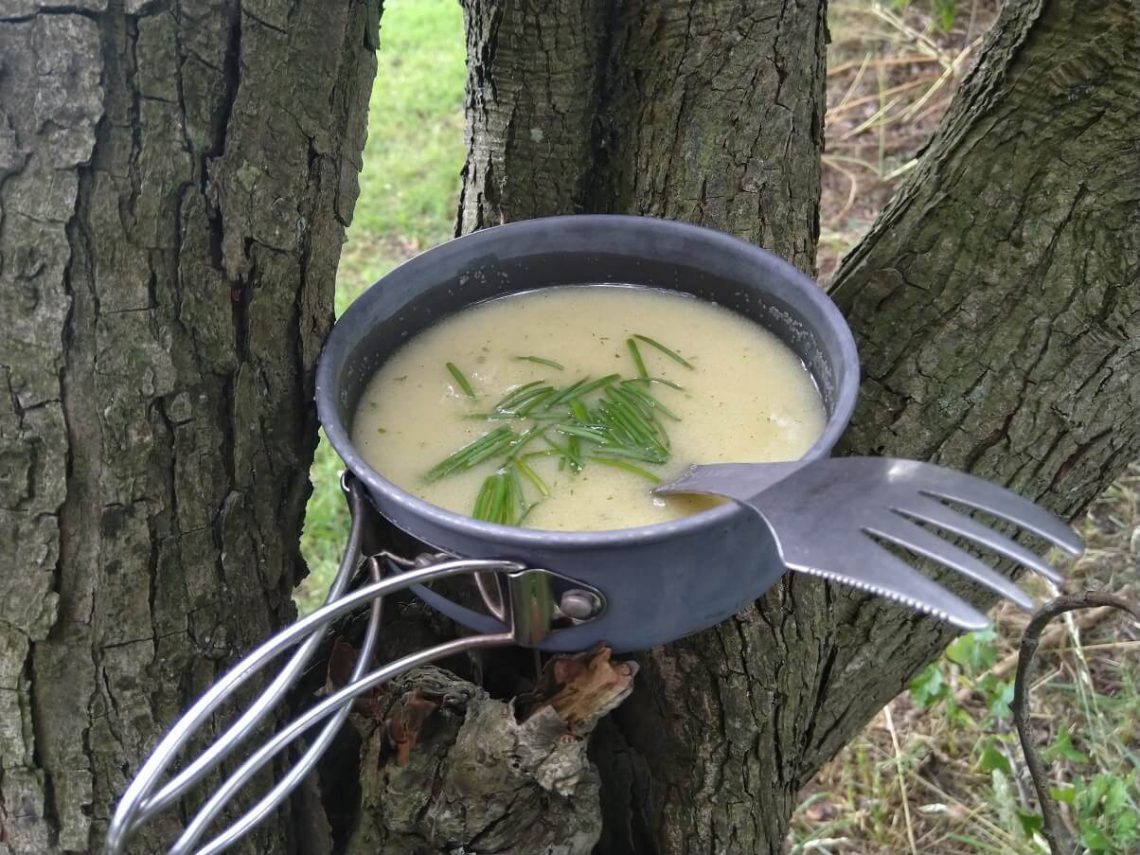 Trail Meal | Semolina Soup
This time on Trail Meals is a dead simple recipe that is great for any hike. Semolina soup with only a handful of ingredients. Ultralight and very tasty.
The recipe is an adaptation from a few different sources and ideas. And adapted to make it as easy to prepare with limited resources and weight out on the trail.
When experimenting with other types of soup ideas I stumbled onto research from an old German cookbook. The recipe described here is not really similar but kind off. Feel free to share the correct way to do it or the traditional way. But I had to improvise a little to make this work for hiking. Original inspiration comes from Townsend's Burgoo recipe. Be sure to give that video a watch to.
Ingredients and gear for Semolina Soup
What you will need are the following ingredients:
Two tablespoons of Olive Oil, Butter or sunflower oil. Any kind of cooking fat really
Quarter cup of Semolina, otherwise known in the Netherlands as "Griesmeel"
Stock cube, or your favorite instant soup package.
Two cups of water
Pepper and salt
Dried or fresh herbs, Parsley, Sage or Oregano.
And that's it for the ingredients, now comes the gear that you will need.
Cooking pot or mug
Burner
Tea towel or bandanna for cleanup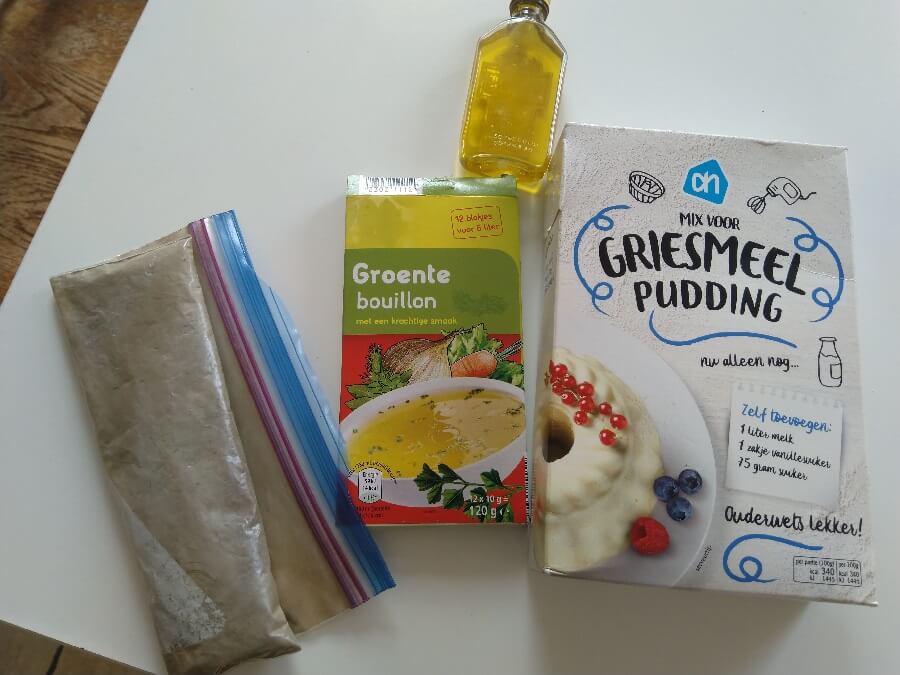 This Trail Meal recipe is ready in under 10 minutes and requires a little more stirring than normal in a Trail Meal. However it is still very quick and easy. And more importantly buttery, salty and good for lunch during a hiking trip or dinner.
The recipe can be changed to add more vegetables and or meat if you want. And can be adapted to be vegan by switching out the chicken or beef broth for vegetable broth.
Preparing the Trail Meal Semolina Soup
Preparation is easy and starts out with putting your pot on the burner over a low heat. Add the olive oil and wait for it to become hot. Then add one quarter cup of Semolina to the oil and keep stirring until it becomes nutty smelling. Not burned. This took about 2 minutes for me. I would suggest making it once or twice at home to get the feeling for the right point.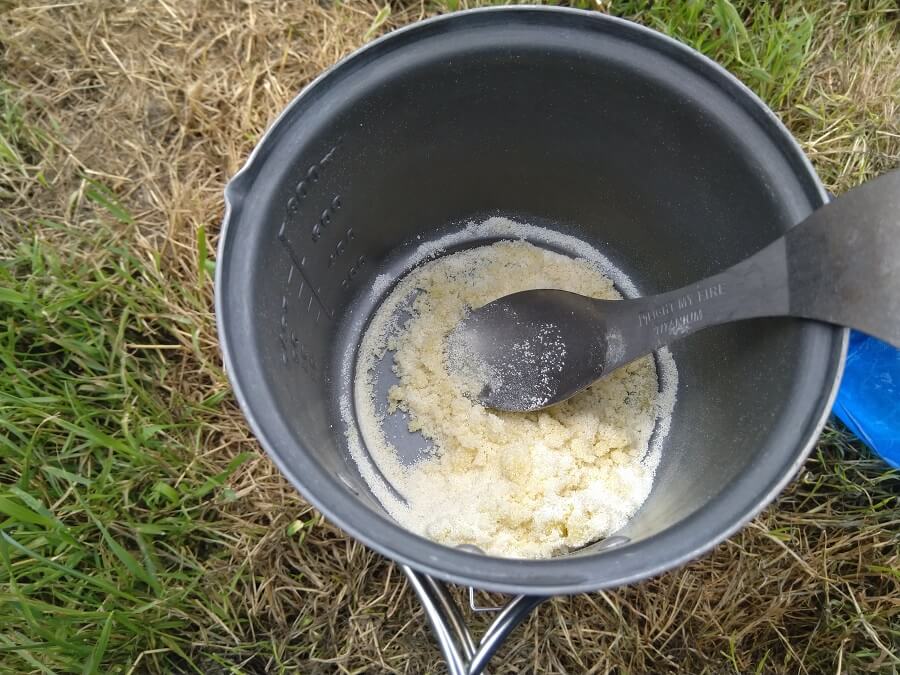 After the Semolina has soaked up the Olive Oil and turned slightly brown add in the two cups of water and the stock cube or bouillon cube. While stirring add in the salt and pepper to taste and wait for it to thicken up. All while keeping the flame of your burner on a low heat.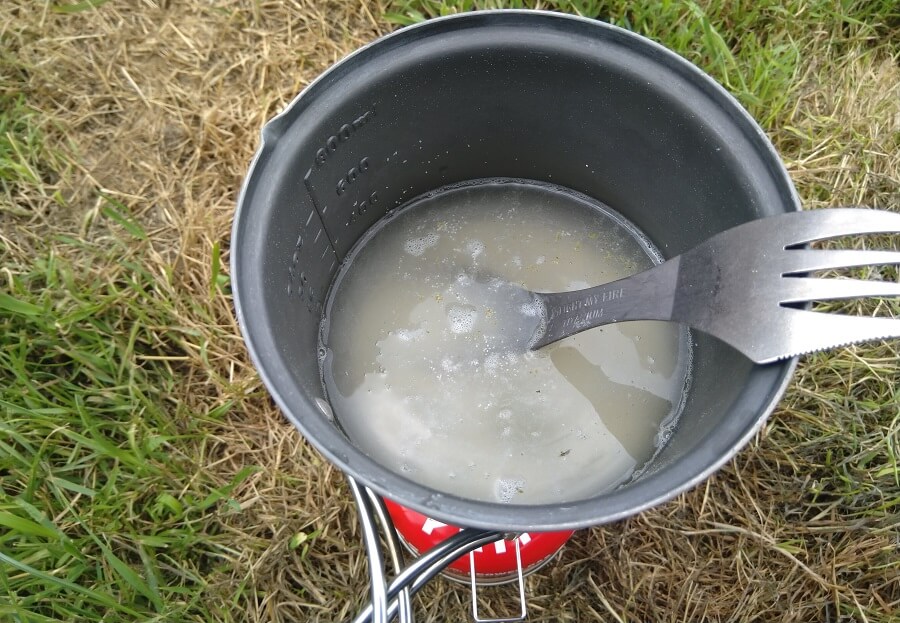 Once bubbles come up and the soup has thickened add in some more herbs if you like. Dried parsley or sage gives a nice touch. And dig in with your Spork!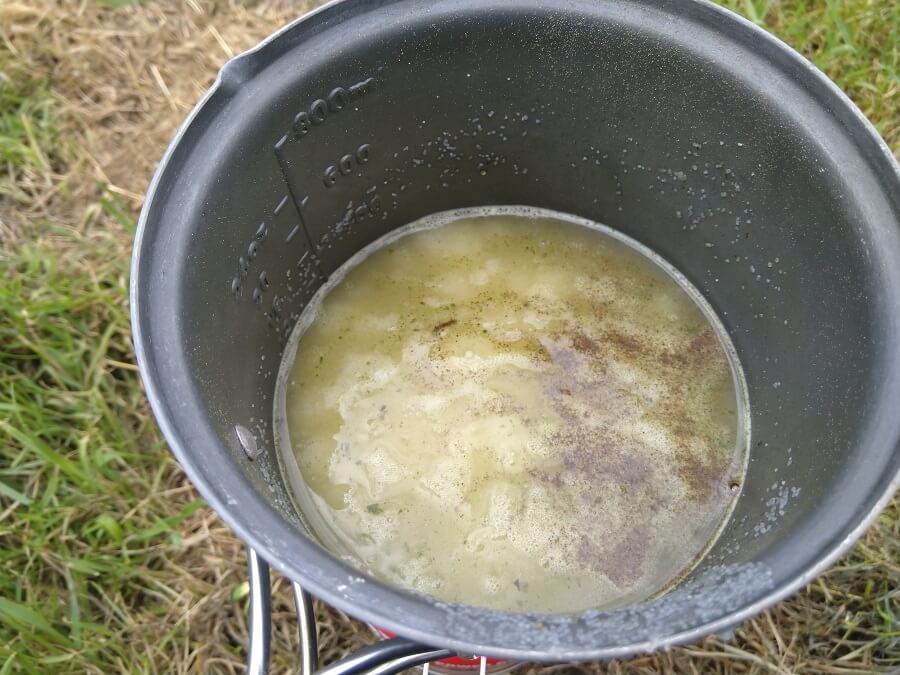 I tried it with a beef, chicken and vegetable stock cube. My personal favorite is with vegetable stock. Be sure to experiment to get your favorite one!
Goes well with some instant lemonade to cut through the saltiness of the dish.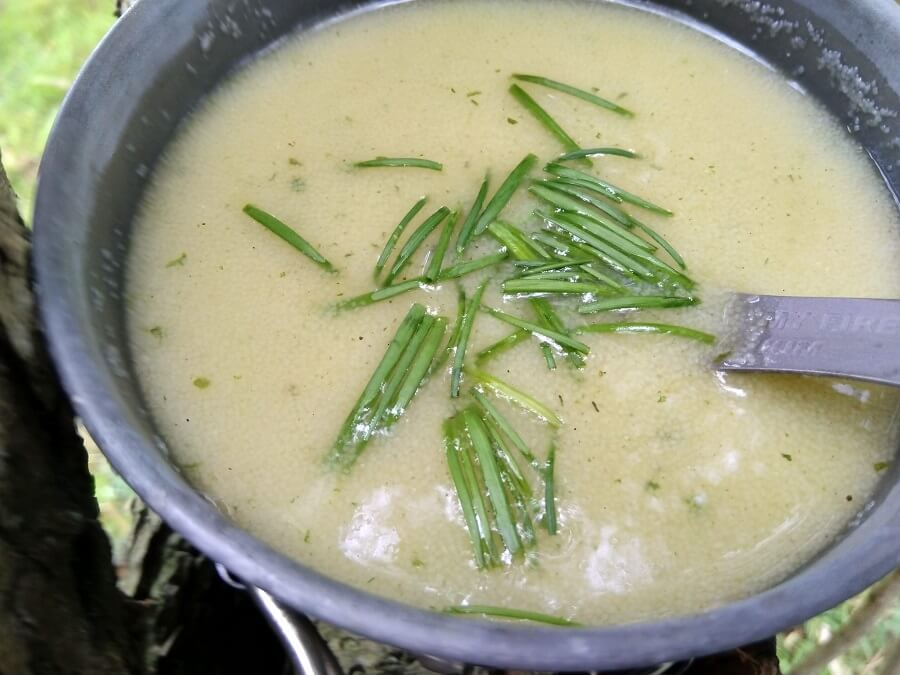 And that is all there is to it for this Trail Meal! Hope you guys and girls like it and use it out on your next hike.
Happy hiking and Hike for Purpose.