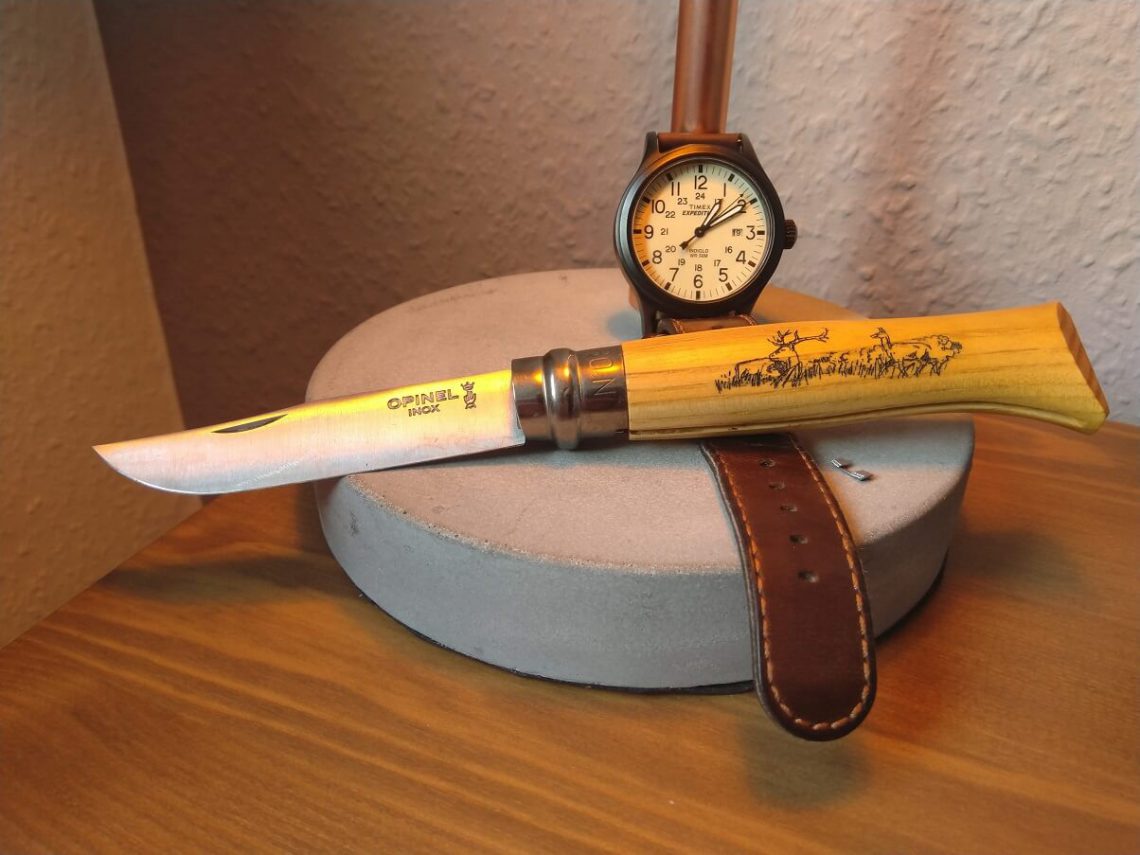 Opinel knives are an excellent option for day to day hiking use. Let's go over all its features and why it is a solid choice for your hiking needs.
The history of Opinel knives is a rich one, more so than many other knives that are mass-produced. Although the Opinel knives are very inexpensive, they have found the way into many hikers, chefs, mushroom hunters, and farmer's hands. For their wicked sharp edge, comfortable handle, and easy resharpening they can offer great value for little investment. And are therefore great for any hiker on a budget.
Opinel knives are a favorite of mine, and I covered them in great detail before in my articles. My Opinel No 9 is still my favorite knife for hiking since it fits my hand slightly better than the Opinel No 8. I want to mention that upfront since the Opinel knives can be chosen depending on hand size.
Quick jump guide
Affiliate links may be mentioned in this article, by purchasing a product through those links I may receive a kickback. At no extra cost to you.
Handle of the Opinel knives
The handle is one of the features of Opinel knives that makes it. With traditionally a beechwood handle they offer more comfort than many other pocket knives that I have used for prolonged wood carving. Many other more tactical pocket knives that are used for hiking are great for the occasional cut. However, when you are using it for more than five minutes you can really start to feel all the aggressive traction methods that they use on the handles.
Opinel knives have a nice rounded handle that is super comfortable in your hands and lends itself to more than just the occasional cutting task. You can use them for food prep, wood carving, or just cutting a stick around a campfire. Thanks to their traditional wood handle they can also be modified like no other pocket knife. More on this later.
The knives are made for work. And can be comfortably used for long stretches of work. In great part thanks to their handle.

Steel type and the Inox vs Carbon debate
The steels that Opinel Knives are available in are Inox or stainless steel and Carbon steel. For most use cases I prefer Carbon steel. This for easier sharpening, rolling off the edge instead of chipping, and relatively easy maintenance.
If you want to read my full article on the Opinel Inox vs Carbon debate I invite you over there.
For my Opinel no 8 I choose the Inox version for the better rust resistance. As I used it a lot on the Swedish lakes to clean out fish.
Vibrolock system
The Vibrolock system is the way that the Opinel knives are locked on the bigger versions. Opinel number 8 is no exception. Featuring a locking ring that locks the knife blade in place. The Opinel line of knives that feature the Vibrolock system is very safe to use because of it.
Some users say that the Vibrolock is as strong as a fixed blade knife. I however do not think so. Any folding knife can never be as strong as a fixed blade, and you should not expect it to. Don't go trying to split logs with a baton or using it as a screwdriver.
Other than that it is plenty strong for many things you can throw at it. With some practice and modifications, you can make Opinel number 8 a one-hand opener. However, if you leave it as is. Then two hands are required to open and secure the knife.
Customizable in a lot of ways
If you look online like you did to probably land on this site, you can find many different modifications that owners have made onto their Opinel knives. On several knife forums, there are plenty of threads that are based on solely that. The modifications and custom Opinel knives.
In my review of my Opinel no 9, I go into the modification that I made to the knife to make it a one-hand opener. Check it out for more information.
Weight of the Opinel No 8
For hikers this is the most important part of any knife, how much is it going to weigh me down? For all the gramweenies out there or Ultralight hikers, rejoice! The Opinel No 8 is one of the most lightweight options for a knife out there. Short of carrying a single razor blade.
45 grams is all it weighs, or 1,6 ounces.
The Opinel number 8 just disappears in your pocket, the only thing you can feel is the thickness of it. For a size comparison, here is one next to a standard-issue Bic lighter. I do not notice the Opinel number 8 in any of my pants. Either in every day carry in my standard chinos or in my hiking pants and shorts. That thickness of the handle however translates into a far greater comfort during use than many other pocket knives.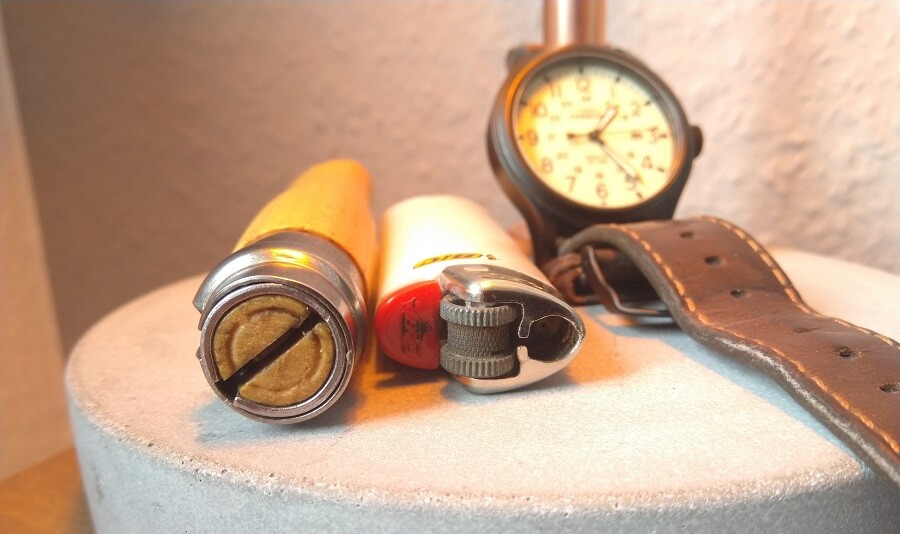 Great for hiking and everyday tasks
So for the steel type choice and my other thoughts on the Opinel knives, I invite you over to my other articles on the Opinel line of knives. They are just excellent options for hikers, bushcrafters, or the EDC crowd out there that is looking for an inexpensive knife that lasts. Excellent cutters that bite into the material thanks to its blade shape and edge profile. They are the choice for many use cases.
Get your own Opinel knife now on the following links and join the Opinel club!
Get the Opinel knives over on Amazon
Share your thoughts down below!