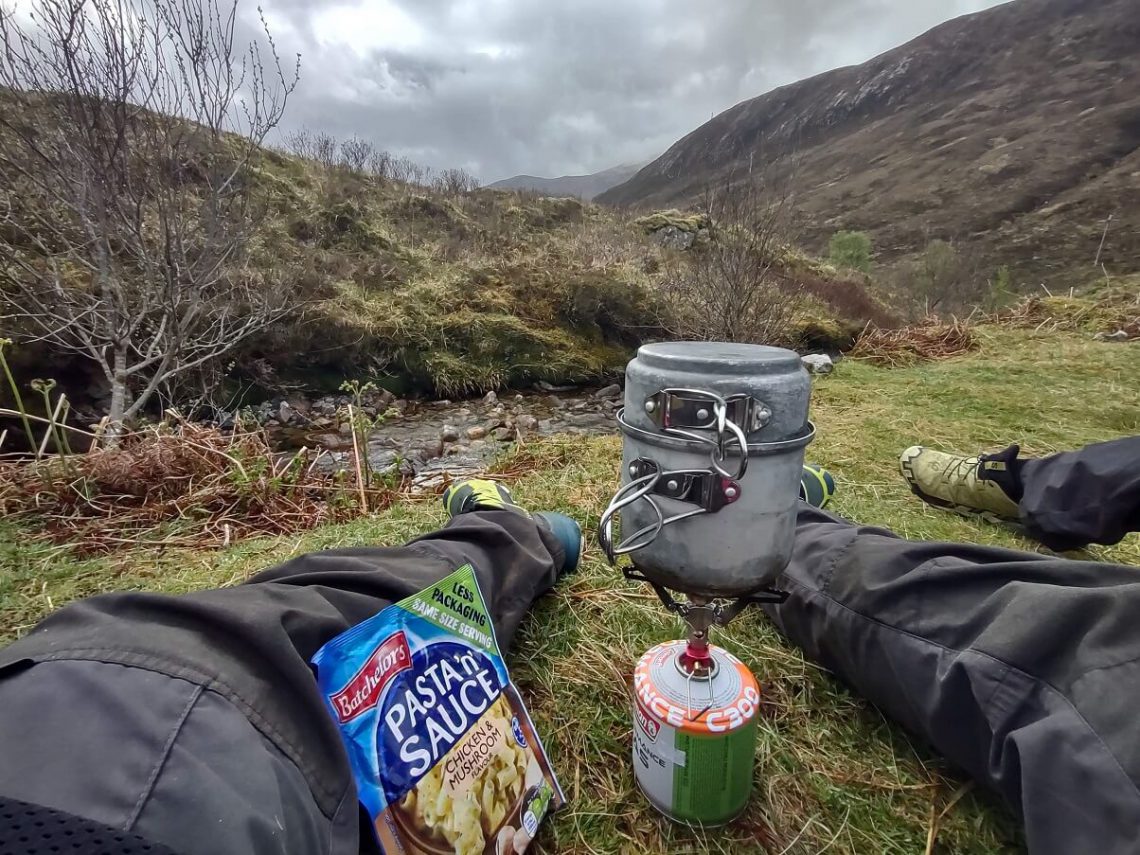 MSR Pocket Rocket 2 review
The MSR Pocket Rocket is one of the titans in the gas canister stove world, with a solid reputation and beloved by many, it forms a solid choice for any hiker. In this review, I share my thoughts and experience with the stove.
Gas canister stoves remain in my standard rotation for many of my different hiking and camping needs, the MSR Pocket Rocket 2 is an excellent option for anyone who wants to cook water for 1 to 2 persons and wants to do it fast. Primarily suitable for the hiker that likes to eat dehydrated meals, cook times are unbelievably quick and you can hear why they call it a Pocket Rocket. For the backcountry chef that wants to make multiple pans dirty and do some proper cooking, the MSR Pocket Rocket 2 is less suited for that in my opinion. Let's discuss all the plusses and minuses below.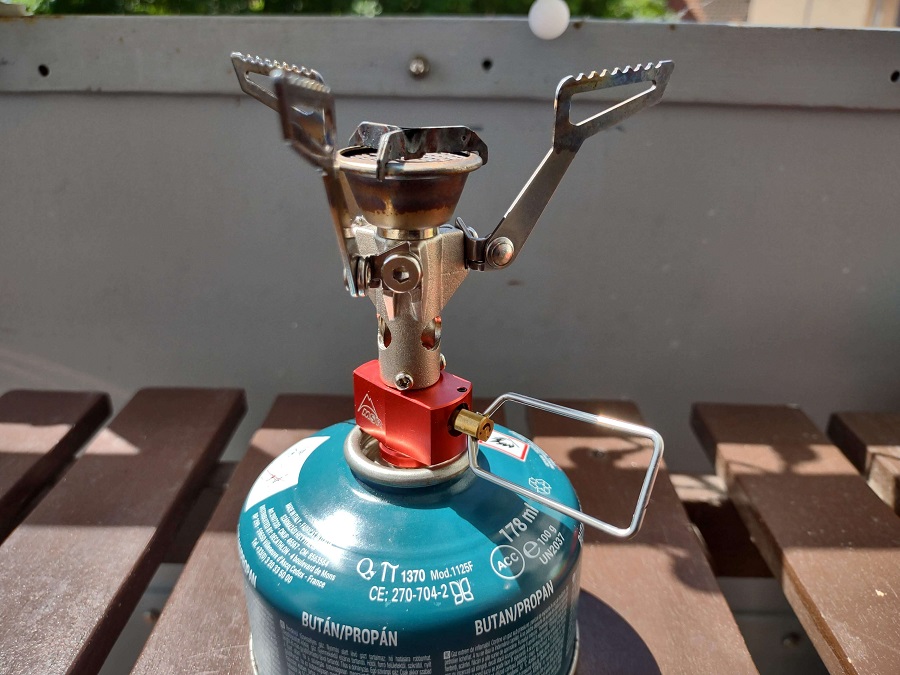 Boil times and Gas canister duration
With any outdoor stove that you take backpacking, boil times matter, it decides how fast you can get food in your belly, and how long you have to wait for a cup of coffee or tea in the morning. The Pocket Rocket is indeed a rocket. And has one of the fastest boil times in an outdoor stove. Real-life boil times were in my tests with it:
2:21 for 400 ml of water.
2:40 for 500 ml of water.
So in the time it takes to get the other stuff ready for your trail meal, you have the water boiling already. On full whack, it also sounds like a rocket with a full gas canister. Although at the end of the life of the gas canister, it loses power quite a bit in my experience. The West Highland Way where I used the MSR Pocket Rocket 2 multiple times a day to not just heat up water, but also boil eggs, cook burgers, bacon and beans, and tea and coffee. With a Coleman 240 gram performance canister (one of the taller slimmer ones), it only had a tiny bit left after 7 days on the trail. In most cases, you can make it last longer when used more sparingly than I did. But 7 days of cooking with a 230 gram or 240 gram gas canister is a pretty safe baseline. With experience and use you can get an accurate feeling for how long you can make a gas canister last. One and a half to two weeks on a hiking trail is the baseline.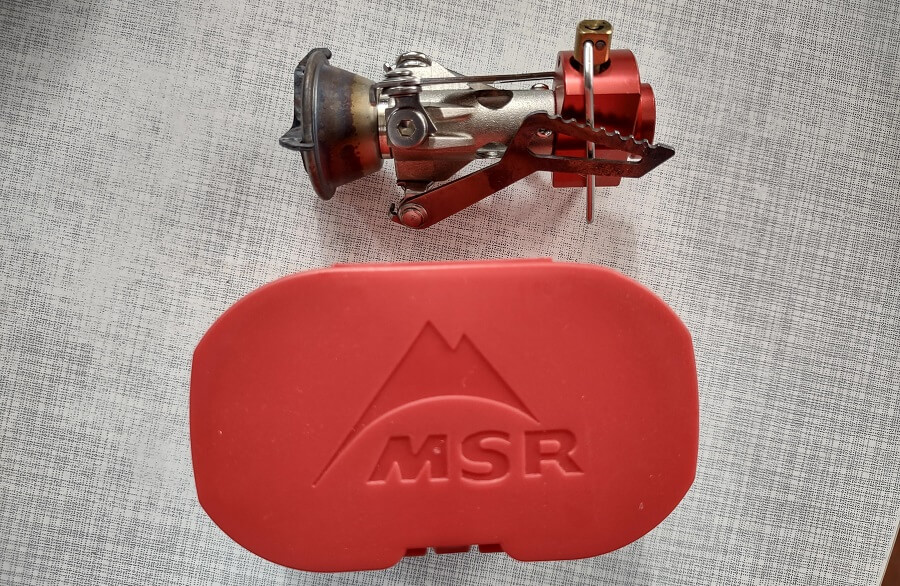 In most cooking needs for backpacking and preparing water for 1 person, 500 ml is enough for the water needs for your trail meal, as well as a cup of coffee. This depends on what exactly you are cooking.
Cooking with the MSR Pocket Rocket 2
The MSR Pocket Rocket 2 is most suited for backpackers, it does one job amazingly and that is to boil water as fast as possible while focussing all its heat on a very small footprint. This makes it great for boiling water with tall thin pots or cups. And therefore is great for most cooking needs that you encounter in the backcountry. It also can be used for simmering your oatmeal or likewise meal. Although stirring should be done frequently.
If you are more of a backcountry chef that likes to cook and simmer more than just basic food items. Then the MSR Pocket Rocket 2 is less suited for that in my opinion. Because of the small footprint of the flame, it concentrates the heat on a small point, and therefore ultralight pots and pans make it so that you have one hotspot on the pan.
When grilling up burgers and bacon in Scotland on the West Highland Way this issue became apparent, since I had to move around the food inside the pan quite a bit to get everything cooked through. Furthermore, the one spot where the flame was concentrated also made that everything there immediately burned a bit when not moved around. Although this is not what the MSR Pocket Rocket is designed for, you can encounter this when stopping just passed a resupply town. And want to have some fresh meat, instead of hamburger gravel or summer sausage.
So for 95% of cooking needs out on the trail you can rely heavily on the MSR Pocket Rocket 2.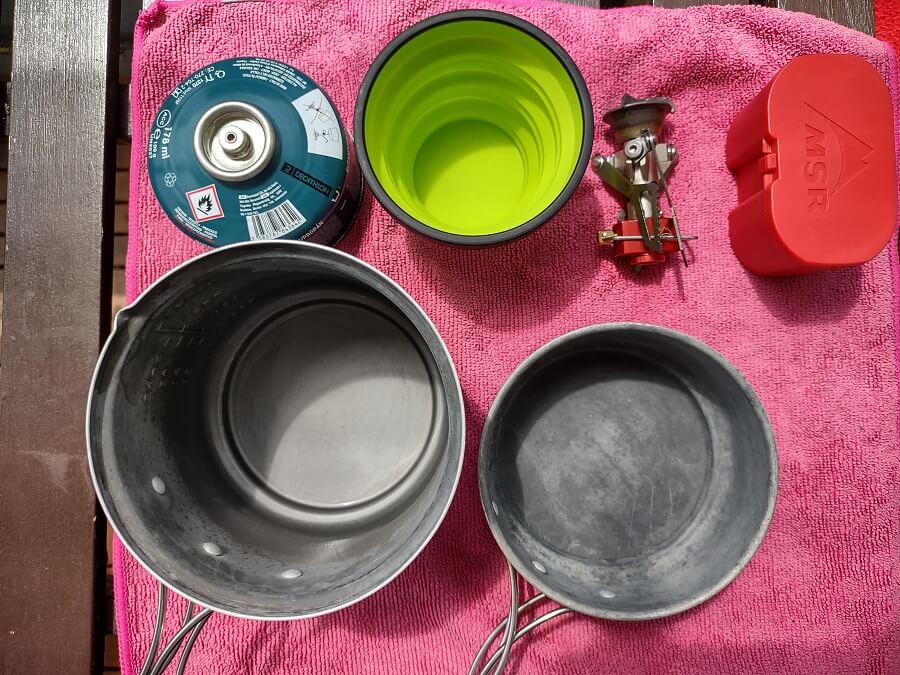 Pictured, is my cook kit with the MSR Pocket Rocket 2, with my Esbit pot, Sea To Summit X cup, and gas canister. All nests inside each other.
Technical specifications
The MSR Pocket Rocket 2 improves on the features that the first one had and is suited for more types of pots. And even lighter than the last model. See below for all the technical specifications.
| | |
| --- | --- |
| Weight | 73 grams |
| Carry case weight | 32 grams |
| Watt | 2400 w |
| Connection | Screw canisters (100, 240, 450 grams) |
| Gas type | Isopropane, Butane, Isobutane, Propane mix |
Any mix that you can get in an outdoor store or handy store can be pretty much used for the Pocket Rocket 2. Just pay attention to the connection used, as you need the screw-top canisters. Different gas mixes perform differently in different weather. But for most 3-season use you should be alright with anything you can get in an outdoor store. MSR also has its own gas canisters, but I haven't been able to find them yet around me. Primus and Coleman seem to be widely available in my area. As well as the Decathlon's own brand of gas canisters.
Gas canisters from Campinggaz are NOT supported. As well as closed gas canisters that have to be poked to be used.
Igniting the MSR Pocket Rocket 2
The MSR Pocket Rocket 2 does not have a PIEZO ignition system or an electrical push lighter included. Although that is more of a benefit in my book. Carry around a Mini Bic lighter in your cook kit, and one in your backpack, or a Ferro rod, and you can light anything on fire. Even if one lighter or method fails. A lighter or Ferro rod also has multiple uses, whereas an integrated Piezo system only has one. It also adds more weight and is quite often more finicky to use than a lighter. Especially if you want to light the stove with your pot already on it. Piezo is also comprised of moving parts, that can fail on you.
So for your next or first outdoor stove, you can take a look at the MSR Pocket Rocket 2, it's been tried and tested by not just me, but many hikers. Get it now on Amazon.
Happy hiking and Hike for Purpose!