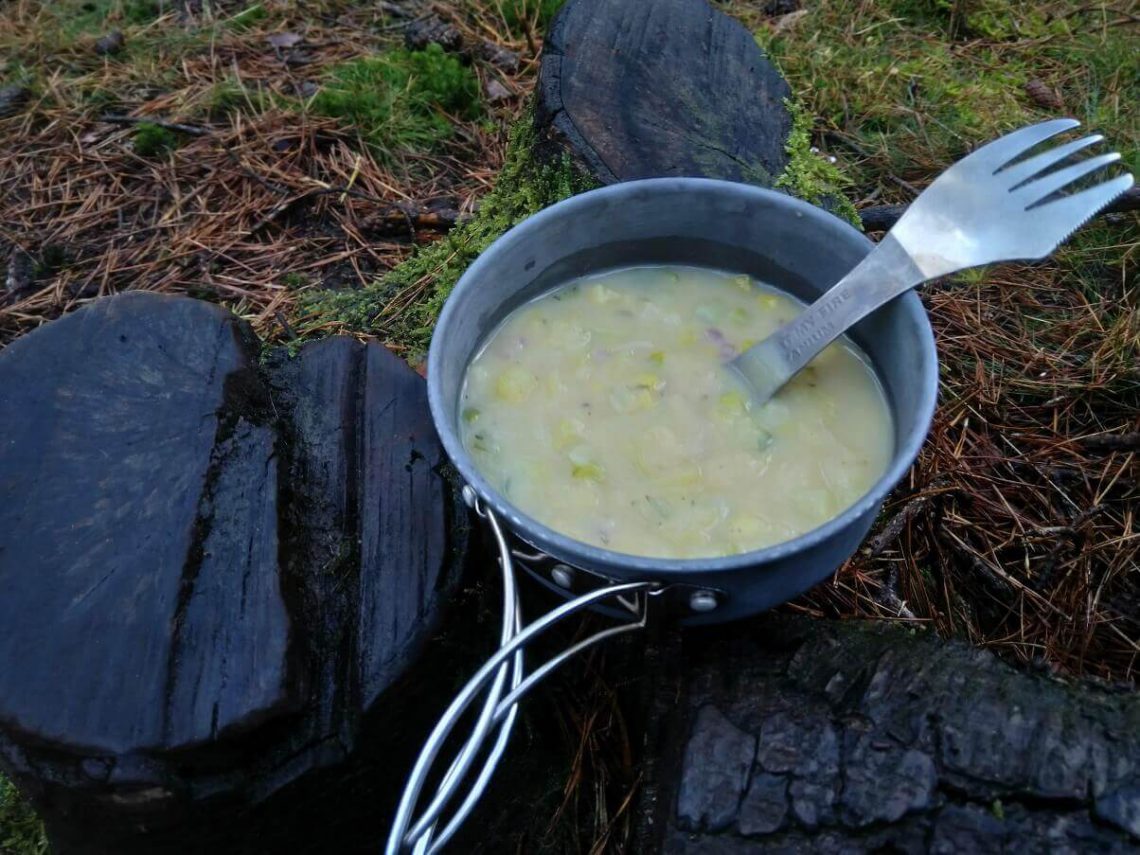 Light My Fire Titanium Spork review
As far as outdoor cooking and eating utensils go a Spork is a great way combined with a pocket knife to eat out on the trail. All you need is in there.
As Sporks go I have tested quite a few, from the free ones you get in different grocery stores. To metal an plastic ones. Cooking and eating out on trail wile hiking is confined in most cases to a single pot or mug.
The Titanium Spork by light my fire is one of the best Sporks out there on the market and has been for a long time. Since its first launch with a mealkit in 2005 the Light My Fire Spork has captured the attention and has been extended to this version that I have had since 2010, the Light My Fire Titanium Spork. In total since launch, 21 million Sporks have been sold all over the world.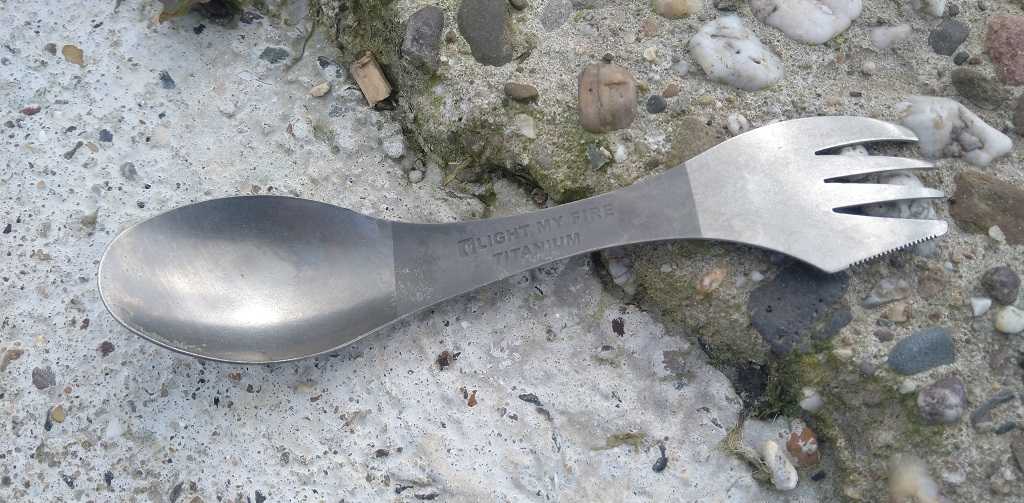 Features of the Light My Fire Titanium Spork
| | |
| --- | --- |
| Made in: | Sweden |
| Weight: | 30 grams / .7 ounces |
| Measurement | 230 x 80 x 5 millimeter / 9 x 3.1 x 0.2 inches |
| Easy to clean | BPA free |
| Durable | Dishwasher safe |
| Material | Titanium |
Sweden is a country that is quite known for their outdoor products. From the very popular Mora knives to the Trangia Stoves, Light My Fire, Fjällräven, Hilleberg, etc. The list goes on quite a bit. The country has supplied some of the best and most bombproof gear out on the outdoor market.
The link below is an affiliate link where if you buy it, this website receives a commission. Without any added cost to you. Thank for supporting the site!
The Titanium Light My Fire Spork has a knife function with the serrated edge, a fork and spoon. Laid out in a functional way to eat out on the go. With the mirror finish on the Titanium metal there is no metallic taste, is easy to wipe off to clean and can be used in any situation.
Using Sporks for outdoor cooking
When using Sporks for outdoor cooking you can get quite creative in their uses. For nearly any meal they are a great tool for the job. Combined with a pocket knife like the Opinel number 9 you have all the bases covered.
Pretty much all the outdoor cooking your going to be doing when hiking is boiling water. And eating out of your pot or freeze dried bag. My style of hiking generally leans towards more of the home made outdoor meals. Since I enjoy those more than the ready made stuff.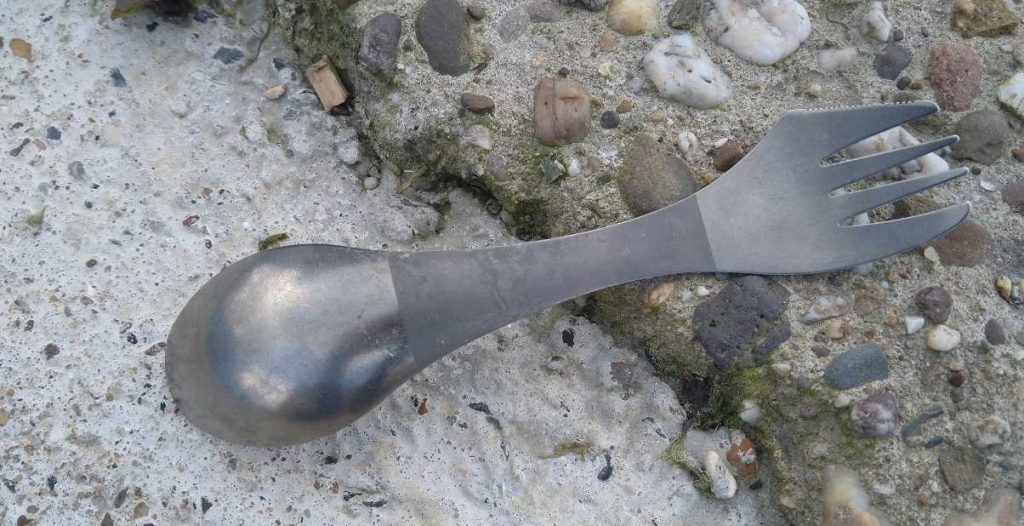 When you are the type of hiker that only eats out off freeze dried bags I would recommend getting a longer Spork or spoon, since those are more suited towards the eating out off a bag style.
Verdict for the Light My Fire Titanium Spork
If you are the type of hiker that enjoys cooking and eating outdoors and are looking for a Spork or utensil look no further. The Light My Fire or LMF Titanium Spork is the one that will last your lifetime and can handle day to day use like the best of them. Just combine it with a packet knife for the cutting of cheese or meat and your good to go.
You can get other Sporks that have copied Light My Fire if you want for basically the same price. But what is the point of that? Get quality from a Swedish brand that lasts a lifetime and a lifelong companion for your hikes.
Check out the latest price on Amazon on the link below, this is an affiliate link where I may get a commission without any added cost to you.
So if you have another favorite outdoor cooking utensil for eating while out on trail be sure to let me know!
Happy hiking and Hike for Purpose!