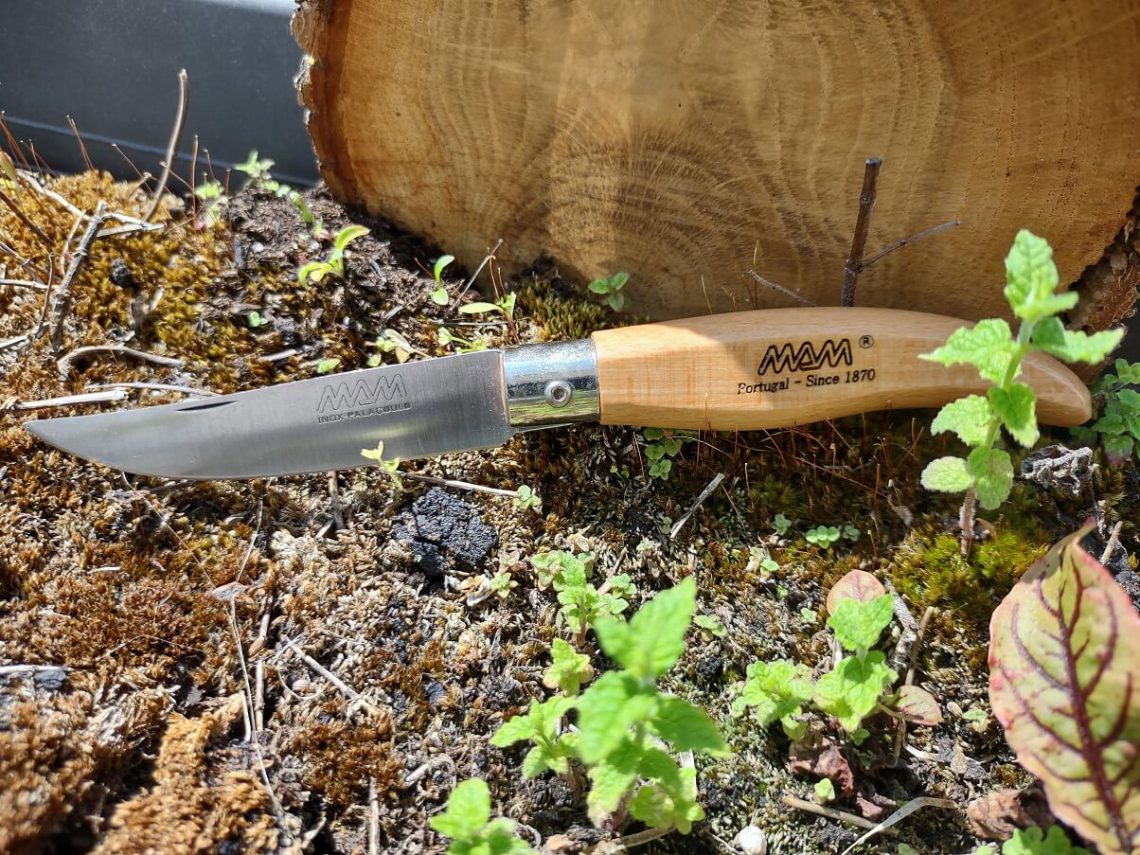 MAM Iberica S knife review
The Portuguese MAM brand makes traditional-styled knives that are very affordable, and often mentioned as an Opinel alternative, I had to test them out for myself. Here is my review of the MAM Iberica S.
I was looking for a new lightweight knife without a locking mechanism for hiking the West Highland Way in Scotland. Since knife laws are a bit stricter in the UK, I was looking for a knife that fits the criteria and could be carried without issue. The MAM Iberica S is a short and small knife that can be used as an all-around camp knife for smaller tasks, and could mainly serve as a food prep and eating utensil. The style and design are European, and the Iberica line immediately caught my eye because I think it's a good-looking knife. Read on for my full review of the MAM Iberica S.
Quick Jump Guide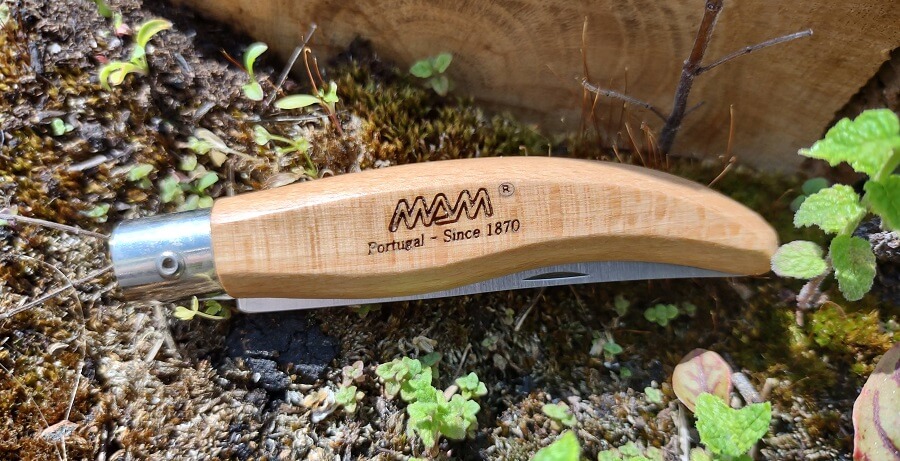 The MAM brand
MAM started in 1870 in Portugal by the founder Manuel Antonio Martins, and is still a family-owned and operated company to this day. The 5th generation is still working on making knives under the same brand name. They offer a wide range of pocket knives for general use and outdoors and also have an extensive kitchen line with everything from chef knives to table cutlery.
MAM Iberica line
The IIberica line that caught my eye has different versions and lengths, due to my needs on the West Highland Way, I opted for the Iberica S model. As the knife blade is 7,3 centimeters, without a locking mechanism. The same knife can be had in an even smaller size, with the Iberica XS. Which is more of a keychain-style knife. And a larger model with a 9 centimeter blade. This model, and the 9 centimeter model is also available with a liner lock, to make it a bit more suitable for other uses.
Technical Specifications and Materials
Due to its price, you cannot expect high-end blade steel, and the MAM Iberica with its 420 stainless is nothing surprising. I would describe it as adequate, and for its price nothing to complain about. A carbon steel option like Opinel or Mora as an alternative would have been nice. But 420 is alright.
| | |
| --- | --- |
| Total length | 16.2 centimeters |
| Blade length | 7.3 centimeters |
| Steel type | 420 |
| Grind | Full Flat Grind |
| Handle material | Beech wood |
| Weight | 20 grams (my scale, other sources: 25 grams) |
The weight is also one of the reasons I bought this knife over other options, with its low weight you can slip it in any pocket without it being noticeable, and makes it perfect for going more ultralight when hiking. Every gram counts as they say. And not having a bigger knife is of many aspects that bring your overall weight down on backpacking trips.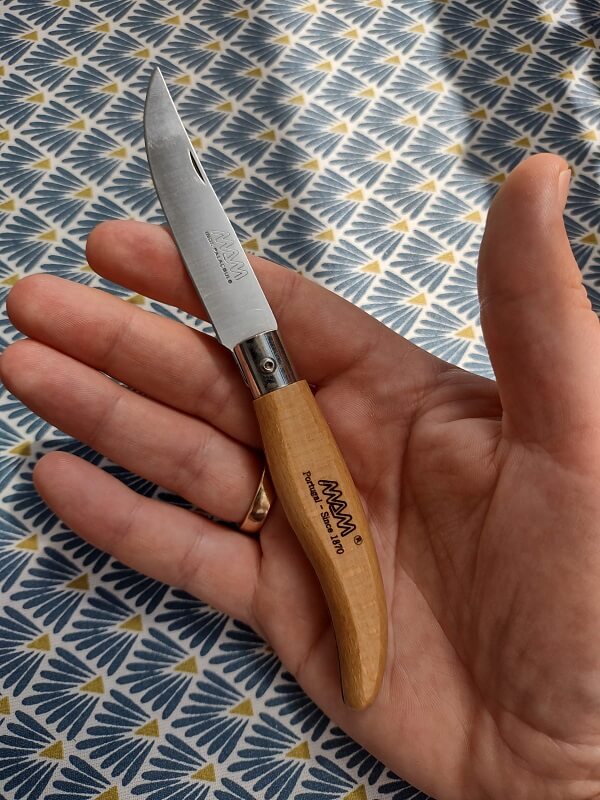 Handling and use with the MAM Iberica S
Due to its blade shape, it makes a good food prep knife and is excellent for everyday tasks when on hiking trips. From cutting open packaging to slicing a loaf of bread and all the other tasks that you use a knife for when hiking. I even used it for a bit of firewood prep along the West Highland Way, but there the lack of a locking mechanism and size caused me to rather break the larger branches rather than try and cut them.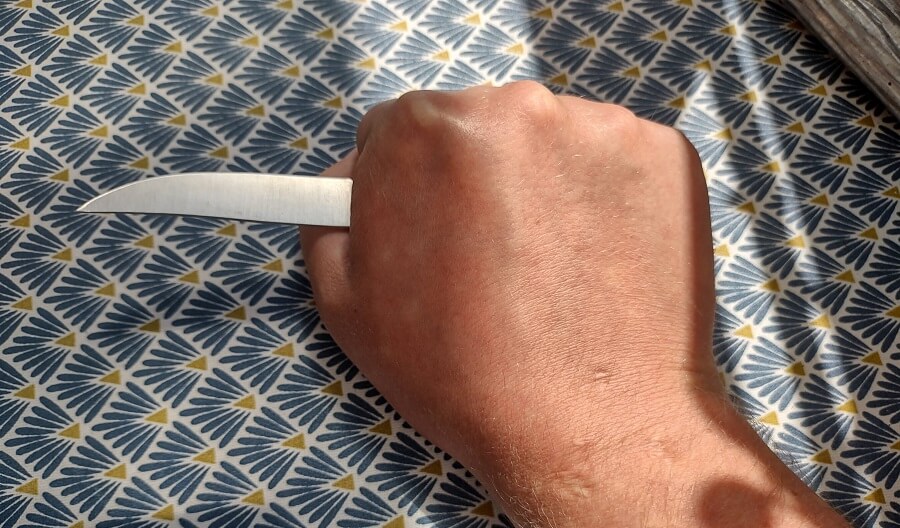 Upon the arrival of the knife, I did have to give it a tiny drop of Olive Oil in the part where the handle meets the blade. This is due to the Iberica S being a bit sticky to open. With that drop of oil and use, the knife became easy to open. If it ever becomes a bit stiff to open again, you can put it in an oven set to 50 C, to drive out any moisture, or simply leave it outside on a warm day. Or repeat the trick with the Olive Oil. Best to use something food safe.
The handle itself is comfortable to use, and I did not get any hotspots on my hands while using it for longer when carving a stick. As you do in front of a campfire. The beechwood is shaped to contour to your hand and is slightly squared off, which makes it slip comfortably in any pocket. Even a coin pocket on chinos for example.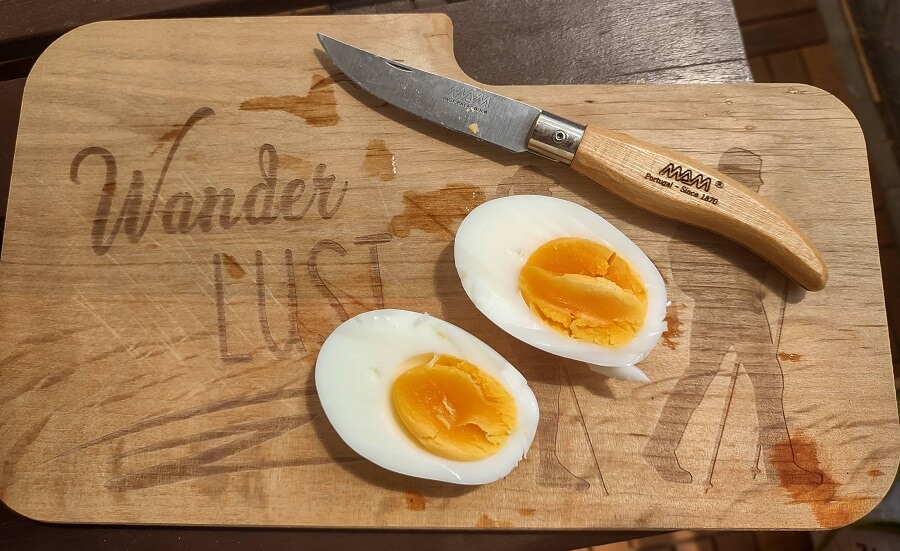 That brings me to my main recommend use for this knife, and that is as an everyday carry knife while out and about. For camping and hiking, I do prefer to have a locking knife, or even more, a smaller fixed blade such as a Mora Basic. Sometimes when it's not allowed or your use is different, the MAM Iberica S can be excellent for the smaller tasks around camp and food prep. And that is mostly what a knife is used for on hiking trips.
Thats all for this Knife review, what knife do you want me to take a look at next? Let me know in the comments. Happy Hiking and Hike For Purpose!