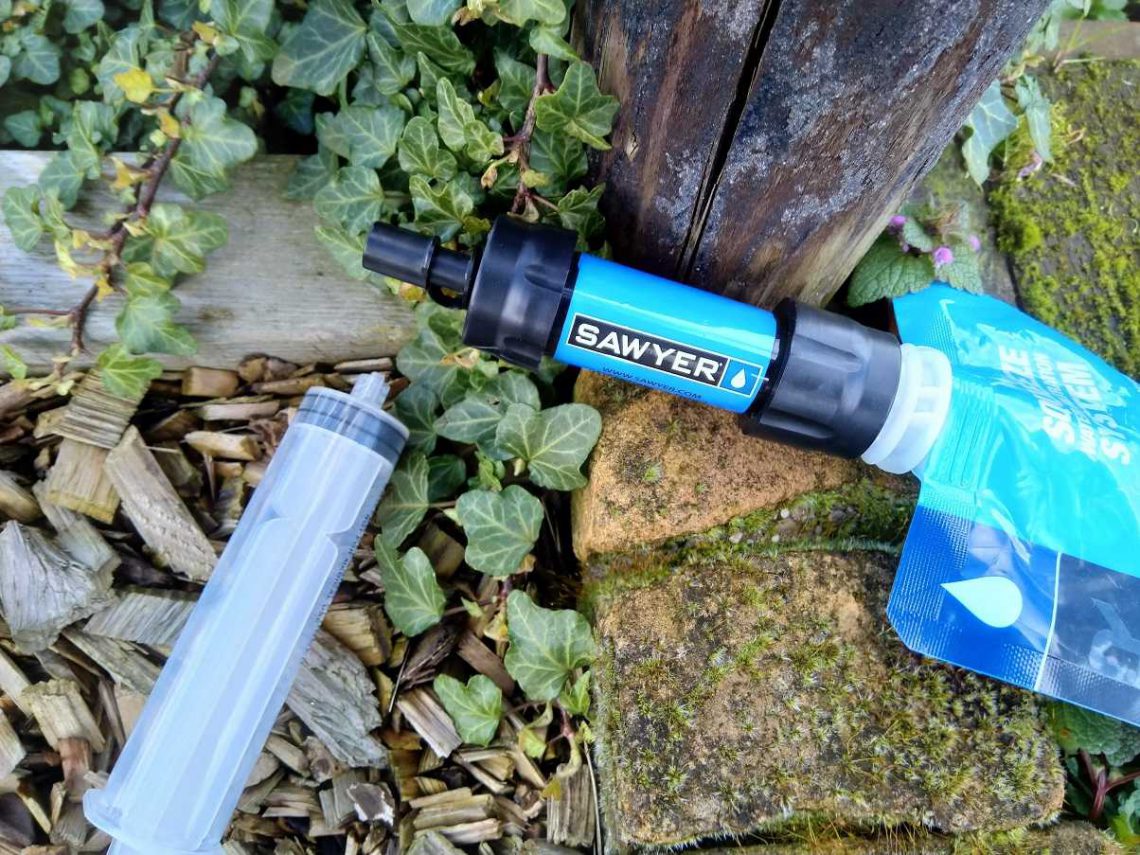 Sawyer Mini water filter review
The Sawyer Mini water filter is an excellent lightweight and affordable option for water filtration. Here are the reasons for picking one up for your next hike.
Water filters are a must have when wandering about on trails and in the woods. Drinking the wrong water can cause some serious problems. Best to avoid those things. But then how do you filter the water that your going to be drinking? The Sawyer Mini or Squeeze come in to play there.
Quick jump guide
No longer are water filters several hundred dollars or bulky and heavy. Or require power to operate. Sawyer has made a simple and affordable way for every hiker to filter their water. With the introduction of the Sawyer Squeeze and later this product, the Sawyer Mini, water filters can be affordable and lightweight. While not needing any power.
The specifications for the Sawyer Mini water filter
| | |
| --- | --- |
| 0.1 micron filter | Screws on to water bladders and bottles. |
| Filters up to 100.000 gallons /380.000 liters | Weighs 2 ounces or 57 grams |
| Included are the water filter, 16 ounce / 470 ml water bladder with screw top. And drinking straw plus cleaning plunger. | |
| Removes bacteria | 99. 99999% |
| Removes protozoa | 99. 9999% |
| Removes Microplastics | 100% |
Also comes in a variety of colors for easy identification. I recommend a bright color that is easy to spot on the forest floor.
How to use the Sawyer Mini water filter
Using the Sawyer mini water filter is a simple proces that can be explained in a few steps. Put water in the bag, attach filter and squeeze. Lets cover them in a bit more detail down below.
Scoop water up in your water bladder or bottle.
Thread the filter to the top and wipe off any dirty water on the outside.
After that you can squeeze the water into your preferred water bottle. For example the Klean Kanteen water bottle. Or drink it straight from the filter.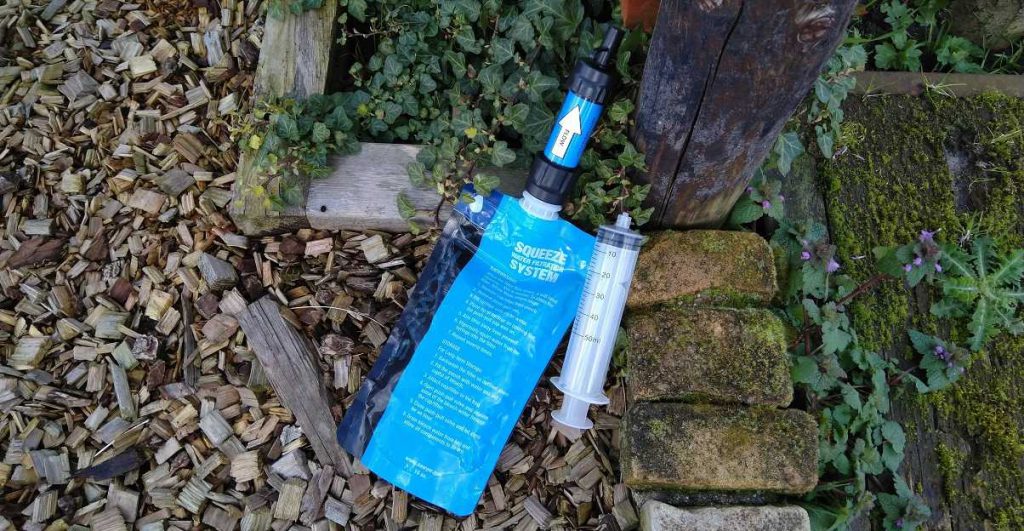 You can also turn the Sawyer squeeze mini into a sort of milk bank bag to filter out the water passively. This can be done by hanging it up in a tree or branch and letting the water flow through after giving it a first squeeze before letting it do its thing.
With the popular Smart water bottles that are slim and lightweight PET bottles, you can use the Sawyer Mini directly without the water bladder. This gives you the option to fill up in a water source and hit the trail without stopping to filter. But filter on the go while drinking straight from the filter.
The supplied drinking straw makes it so that you can drink straight from any water source. This is convenient when you want to camel up when your at a water source.
Protecting the Sawyer Mini water filter from freezing
It is very important to protect the water filter from freezing as it can damage the filter and render it unsafe to use. Whenever you encounter colder temperatures be sure to keep the water filter within you body heat. Or get a couple of heat packs to keep it from freezing during the night.
Why is it important to keep it from freezing you may ask? Well water expands when it turns into ice. In the Sawyer mini there will always be a little water that stays behind in the filter, when that expands the filter will be ruined because of it tight tolerances and micro filters.
Affordable water filter solution that works
When I was going to do a series of hikes with questionable drinking water I wanted something small and lightweight, plus affordable to take with me out on the trail. The Sawyer Mini fills that role in every aspect. I used a lot of other water filters that require pumping or power to work. This is by far the easiest option that just keeps it simple.
For its small investment it is really a steal that makes hiking drinking water available and affordable for everyone. Go get it now via one of the links in the article! This helps out the site with no added cost to you.
Happy hiking and hike for purpose!