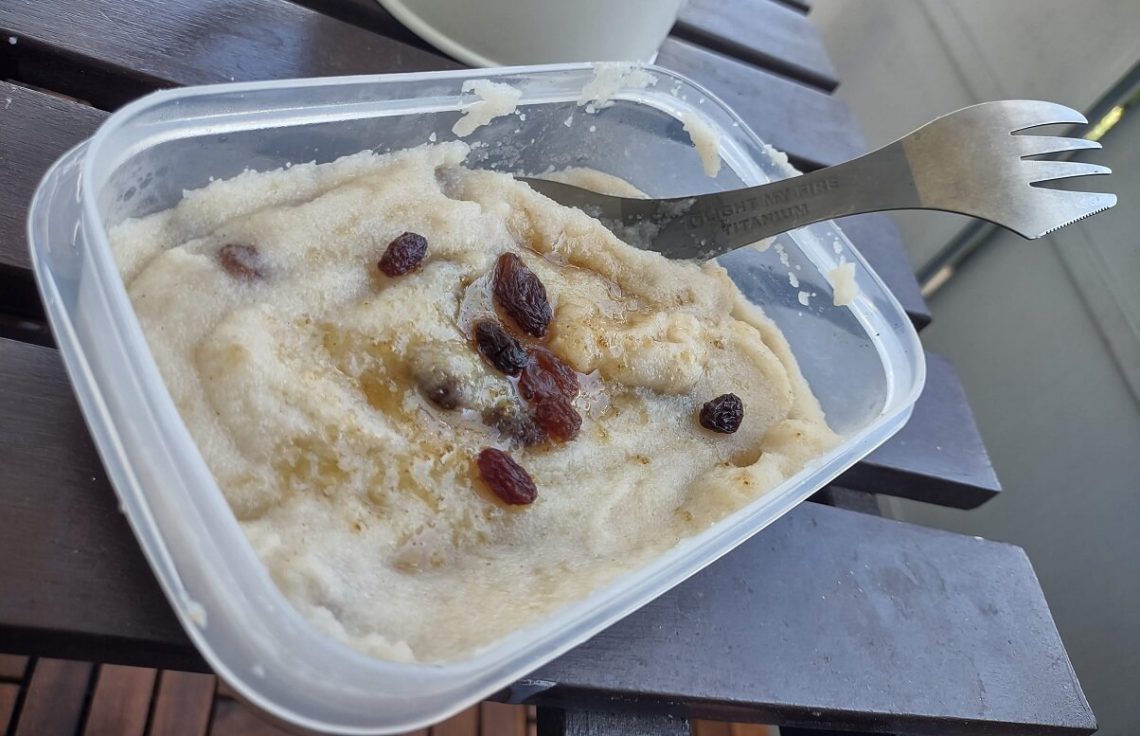 Trail Meal | Semolina Pudding
A good breakfast option that is slightly different from your standard oats is a pudding with a cult following all over the Netherlands and Germany. The go-to dessert, or get well-soon dish from your mom, Griesmeelpap or Griessbrei is easy to make and tasty on the trail. Let's get into the trail meal!
Semolina is used for everything from Couscous to many different pasta types. And in the Netherlands and Germany for sweet pudding. In Germany, there are also the traditional soup dumplings made from Semolina, and even more delicious in my opinion, Griesschnitten. Which is basically the same recipe as today. Only with a bit more Semolina to make a thick mix that you can cut, and afterward fry. This is however a bit more difficult when it comes to trail cooking. But not impossible when you have access to a small frying pan. In today's recipe, we stick to the basics with Semolina Pudding.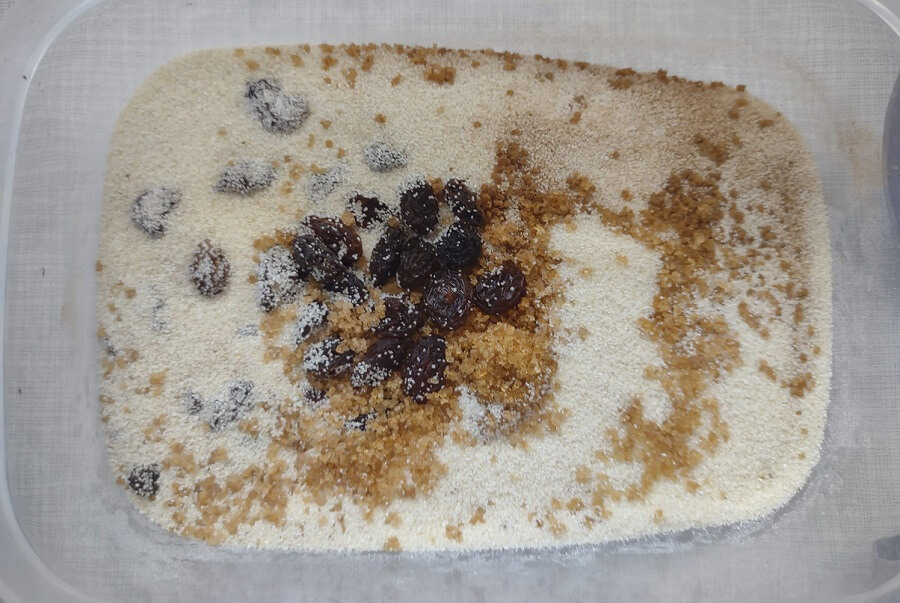 What you will need for the recipe is:
| | |
| --- | --- |
| Semolina | 45 grams |
| Sugar / Honey / your sweetener of choice | tablespoon or two |
| Salt | a tiny bit, let's say 1 ~2 g |
| Cinnamon | to taste |
| Water | 250ml |
| Fruit, dried or fresh | optional |
To prepare the Semolina pudding you can heat up the water until it cooks, and drizzle in your semolina flour while stirring with your spork. Bring back to the boil, and add your other ingredients if you kept them separate. Pull off the heat or turn off your stove. Cover and let sit for a minute or two and dig in!
One of these recipes is easy to make your own and add your own favorite things to. With easy to get ingredients in virtually any resupply town. If you can't find Semolina flour in the pasta section of the supermarket then take a look in the baking and flour section.
All the ingredients for this breakfast trail meal can be kept in a small Ziploc baggie. The total weight should be around 60 grams a portion. Pretty light and simple.
Give it a try for your next hiker breakfast!
Happy Hiking and Hike for Purpose!