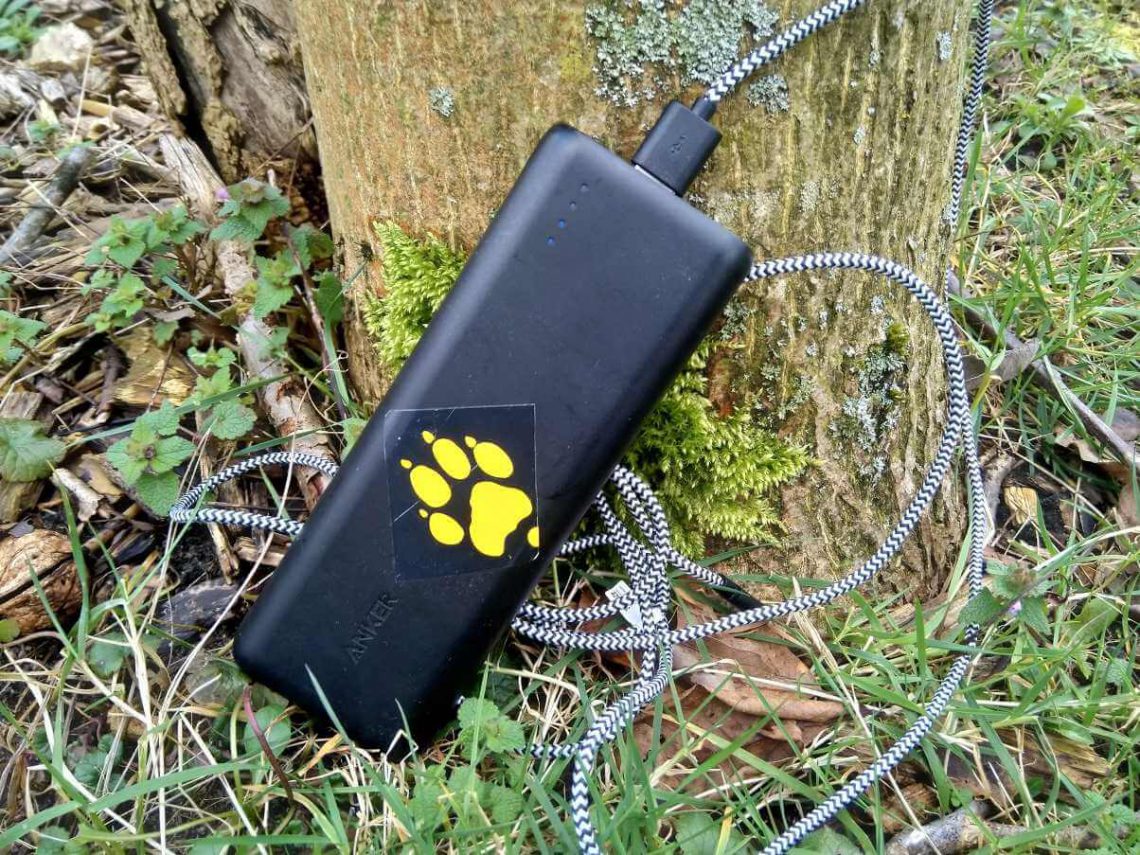 Anker PowerCore review | Hiking
Anker is a popular powerbank manufacturer, in the hiking world they have settled themselves as a staple. Here is my review after several 100 kilometers of hiking.
Hiking today can be as tech focused as you want it to be. From using your smartphone for pictures, a smartwatch to track your body vitals and your GPS as a navigation tool. All those devices need charging. What most hikers do is carry a powerbank around with them.
The question then arises at what powerbank to choose. The answer I found was the Anker PowerCore 20000. Overkill for many, but a peace of mind that I value highly. There are several different models of Powerbanks available in the Anker lineup. Every year they make several improvements on their Powerbanks. The idea's and thoughts behind the Anker powerbanks remain the same.
Later in this article I share a link that takes you to their store page where you can see and order their current lineup of the latest models. If you decide to buy one I receive a kickback at no extra cost to you. The powerbank or post however is not sponsored and I bought it with my own money after careful research.
Lets get to the specifications of my model out of the way. Take note, this may not be accurate anymore for their latest models.
Specifications of the Anker PowerCore 20000
Weight: 356g/12.56oz
Output: 2 x USB-A
Recharging time: 10 hours
Input: Micro USB
Average charges of phone: 4 to 6 times.
Reliability of the Anker PowerCore
My Anker PowerCore has been very reliable in everyday use out on trail and of course also in day to day life. Whenever I need some extra juice with me for my phone or devices I slide the powerbank in my backpack.
When hiking I charge it up completely and use it throughout any camping or hiking trips. Recharging I do in hostels or campsites overnight to have it ready in the morning. More on recharging later on in this article.
The one thing that has let me down from the Anker Powercore is that the supplied Micro USB cable developed a cable break relatively soon. I have since replaced the Micro USB cable and it is fully functioning again. The two USB A ports are hard to complain about. There is a reason those ports are in use for a long time.
Micro USB is featured still in the current Anker lineup as off the time of writing this article. Both USB C charging and Micro USB are reliable ports, the USB C port lasts for a longer time then the Micro USB port. Many popular Youtubers have tested this time and time again. I would also prefer a USB C port for input. However the Micro USB port itself has not let me down in all this time.
If you are in the market for a new Anker Powerbank then I suggest you go for the USB C versions over the Micro USB port versions.
How many days will your Anker PowerCore last out on trail?
Short answer here, it depends. But that doesn't help you much does it? Here is what you can expect from your powerbank and your devices.
I get anywhere from 4 to 6 charges on my Nokia 6.1 phone off of the Anker PowerCore 20000. This gives me enough to comfortably last a week out on trail with some power reducing measures. Like turning on airplane mode when not in a cell service area and lowering my brightness. Keeping your Battery or Powerbank at body level heat or above colder temperatures also helps a great deal.
When winter camping or on colder nights it is highly recommended that you snuggle up with your powerbank at nights. Same goes for any electronic devices.
If you go for their 10000 mAh powerbank you can expect half that amount, when you only charge your phone and keep it to a minimum you can extend it for longer periods of time.
It highly depends on what you are going to do with it. If you are the type of hiker that takes photos constantly and listens to music, watches movies and stays in touch then your phone battery life will suffer for it. When you are the hiker that tries to get away from technology then 10000 mAh may already be enough for you. Try to map out how much your phone uses on trial hikes before a bigger hike. And then make up your mind for the model of Anker powerbank.
More than 20000 mAh powerbanks are not really feasible when hiking, the weight of those guys will seriously impact your overall backpack weight. In the future with battery improvements this is maybe not the case anymore. I'm looking forward to that day, but alas it is still far away.
How to reduce power consumption off your phone
Making your powerbank last for longer has much to do with how many times you open up your phone. And how you use your phone. In my separate article on how to charge your phone while hiking I cover more tips and tricks to achieve a longer battery life out on a hiking trail. Take a look at the above link for more information!
Different input and output ports on the Anker powerbanks

The model of Anker Powerbank that I have has three ports on it. A Micro USB port for charging the PowerCore. A quick charging port in USB A, and another standard USB A port that does not support quick charging. If you take a look at your device manual you can see which off the two ports to pick. The quick charge is really useful when out hiking and needing a quick burst of power.
On different models of Anker Powerbanks you can expect USB C ports for input and USB A plus Micro for charging and input. The advantages and disadvantages of those ports I covered earlier in this article. My preference is the USB C port for input since it lasts longer and can be plugged in either way.
Recharging the Anker powerbanks out on hiking trips
Recharging the Anker Powerbanks can be a challenge sometimes, since they take a couple hours to recharge you can't just pop in a restaurant or cafe and expect it to be fully charged after a coffee. For me I carry a Dual port charger that I can plug into any European outlet and charge my phone and the Powerbank at the same time. And a World wall plug anywhere else.
I have charged the Anker PowerCore in restaurants during dinner, in coffee shops (not the Dutch kind), in Laundry facilities on campsites and in hostels, albergues on trails.
You have to become a bit creative in charging your powerbank and become a charmer to people that can offer power. Just plugging it in where ever is not always appreciated. Ask nicely or get a pretty tramily member to ask it for you. Works wonders.
Recharging via Solar power
Solar power I have experimented briefly with on hikes, however in the areas that I have hiked in it is extremely difficult to keep your devices charged up. It varies on a great deal of variables and it is in my eyes not possible in many different areas to recharge a big powerbank like this one with just the sun and a portable solar panel array.
This is however just my opinion on that subject and should be taken with a pinch of salt. If your experience differs than please do share down in the comments!
More Anker products to keep an eye on for hiking
Anker doesn't just supply hiking powerbanks but also offers a wide range of different products. All technology related. Another product that I am a big fan off is their dual charger that can charge your powerbank and one other device at the same time. A lifesaver in crowded hostels where everybody is fighting over the power outlets.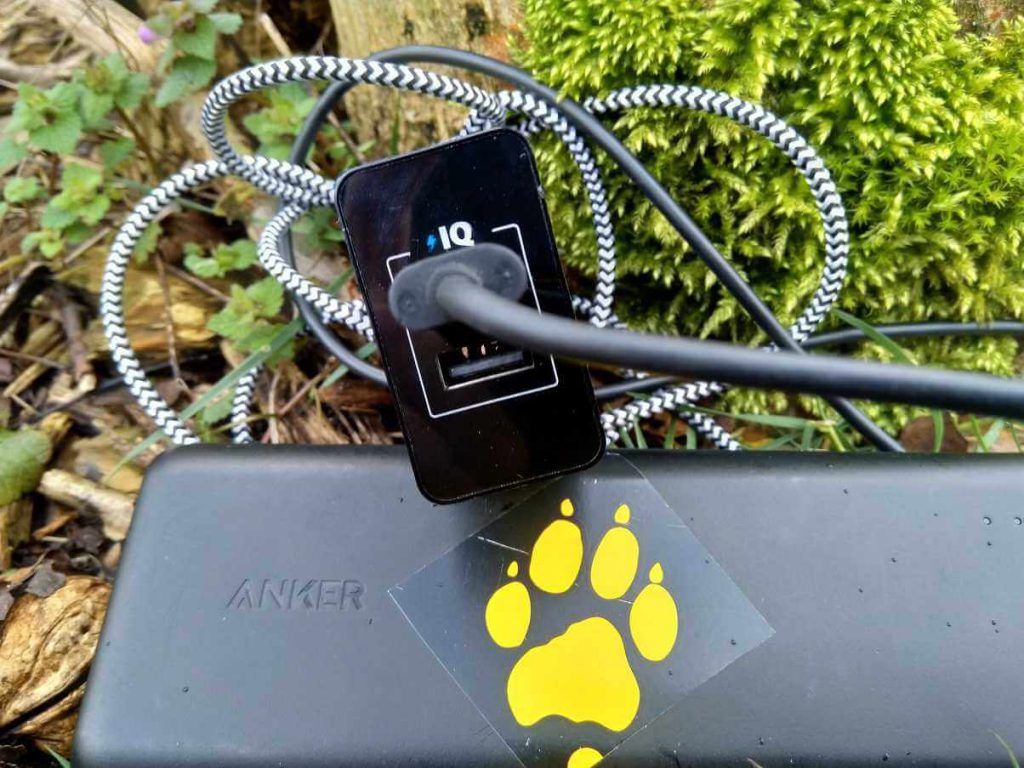 Also featured are there audio solutions like earbuds and headphones. Plus their charging cables. If you want to know more about their lineup you can take a look at their website.
And that is all for this review of the PowerCore lineup by Anker. If you like to buy one you can take a look at the above link to check the latest prices on their powerbanks.
Happy hiking and hike for purpose!