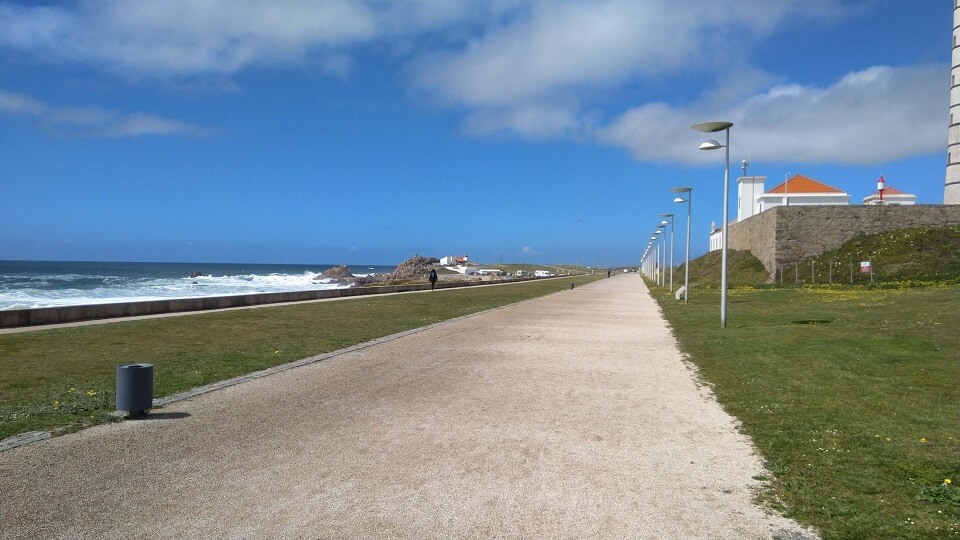 The Camino that starts in Porto Portugal (Or Lisbon) and ends in Santiago is a popular route for people that do not have the month to spend on the Camino Frances. It is also a good starting point for people that want to do their first Camino. I walked the Camino Portuguese because it was my first time doing a Camino and I wanted to try it out.
The hikes that I did before this where all backpacking trips with tent. So sleeping in a hostel or alberque every night was new for me and quite the luxury. If your thinking about doing a Camino I highly suggest this route. It will toughen you up and you will meet lots of interesting people along the way. The experience alone is so worth it.
Pack list for the Portuguese Coastal Camino
The pack list is always different from person to person, beneath are just the items that I carried and can serve as an idea for what to bring. Now that we got that out of the way we will get to it. Do not go over 10 % of your body weight. The lighter the pack the easier the end of the day is while hiking.
Backpack, mine was a Macpac Torlesse 65 liter backpack. More than I needed but a pack that I already had and have lots of experience with.
Raincoat, get one thats light and can be stuffed. I suggest a Goretex jacket if you got the money. Else get an on sale The North Face jacket. There is a reason that they are so popular.
Pocket Knife, Opinel no.9 for making sandwiches while on the way and a small Victorinox.
Spork, the titanium ones by Light My Fire are great.
Sleeping bag or sleeping liner. depending on the season. I went in April and really needed my down sleeping bag in some Alberques.
Headphones, do not be the guy or girl playing stuff without headphones in the Alberques. Nobody cares that you like Taylor Swift or Death metal.
First aid kit, I will do a special page just for the first aid kit where I go in to more detail.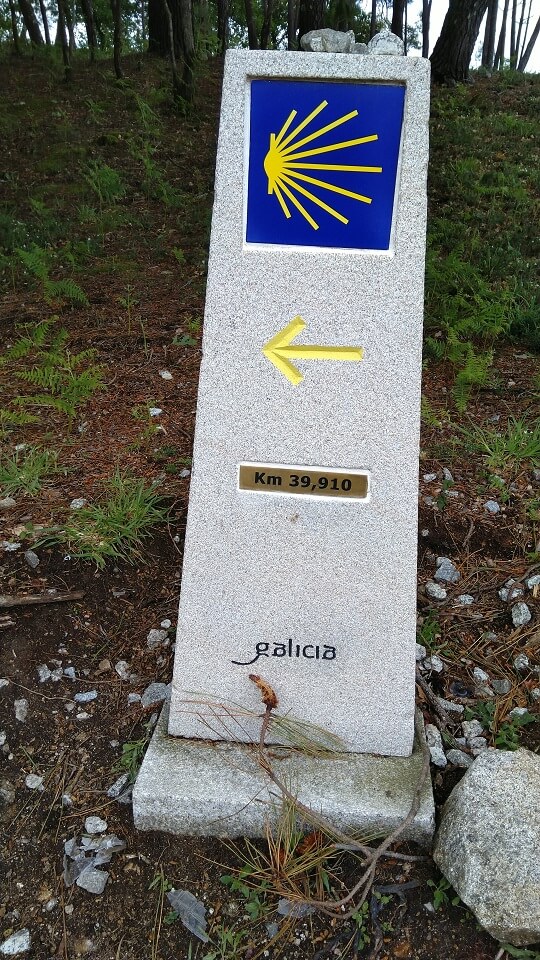 Nail clippers, nail caring kit. Speaks for itself when your walking all the time.
Sewing kit, for when stuff breaks or you need to pop blisters.
Towel, take a lightweight towel from Sea to Summit or comparable. You do not need a large cotton towel.
Long comfortable hiking pants that can also be worn at night.
Shorts, quick drying. With pockets.
Synthetic underwear, whatever you are comfortable with. You can also go commando. Some guys swear by it to prevent chafing.
2 Shirts, synthetic and long sleeved. Merino is also great but expensive. Long sleeved protects you from the sun better and you will be sweating anyway.
3 pairs of Socks. Take the hiking socks that you used before and trust.
Flip Flops or crocs.
Hiking boots or Shoes. You see alot of people with heavy boots and alot of people with low salomon shoes. You will need to test and see what works for you. My go to Hiking boots are the Meindl Sahara.
Water bottle, just buy a disposible water bottle. As a backup I took 2 1 liter platypus water bags that fold up. Used them once.
Bic lighter, Fire is king.
Battery pack for phone charging and phone charger. You can also decide not to bring a battery pack. I liked the extra peace of mind.
I would not recommend bringing a camera on the Camino unless you are a photo geek. And the end of the day if you have a pretty decent phone the photos will look pretty good.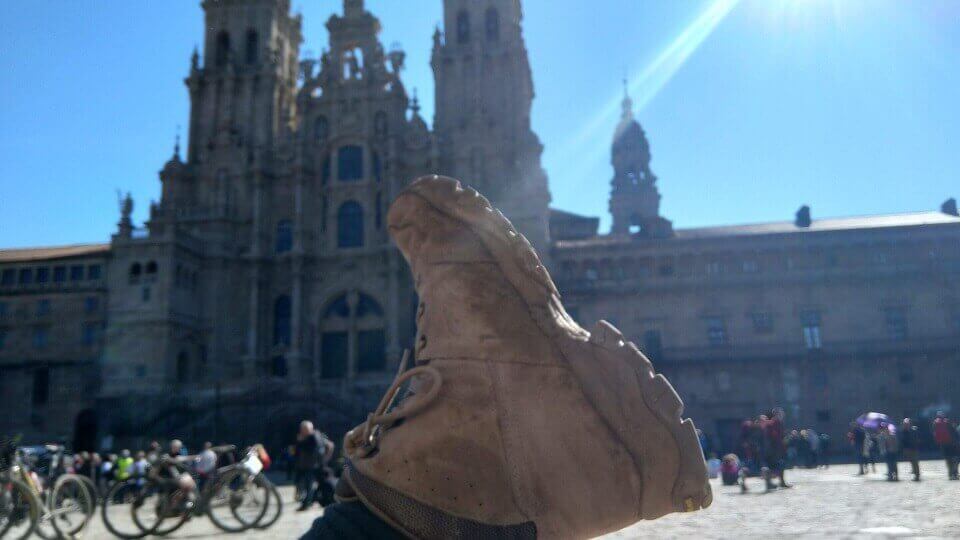 Start in Porto Portugal
The start in Porto Portugal is right at the cathedral in the city center. I got my pilgrim's passport there and just started walking at 11 in the morning. The first stretch of the journey is to get out of Porto. As I am not a fan of city walking the first stretch was not so enjoyable for me. If you are a fan of walking through cities then you will enjoy it much more. But I am a country boy at heart.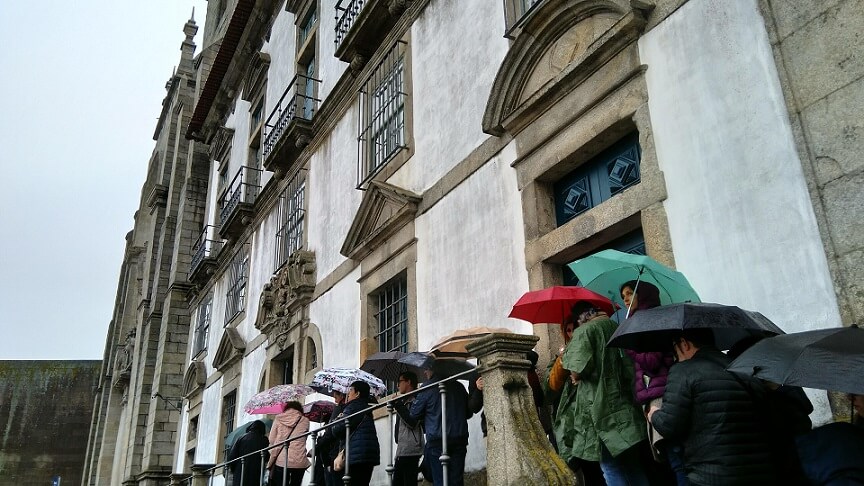 As is tradition I got completely lost in Porto and decided to just walk towards the river and up to the coast. After a couple of kilometers I found the yellow arrows again and continued on the Camino.
I suggest grabbing the following apps to use on the Camino. I wrote an article explaining the apps I had better luck with. I only downloaded them after the first couple days. I wish I had them in Porto.
To the Coast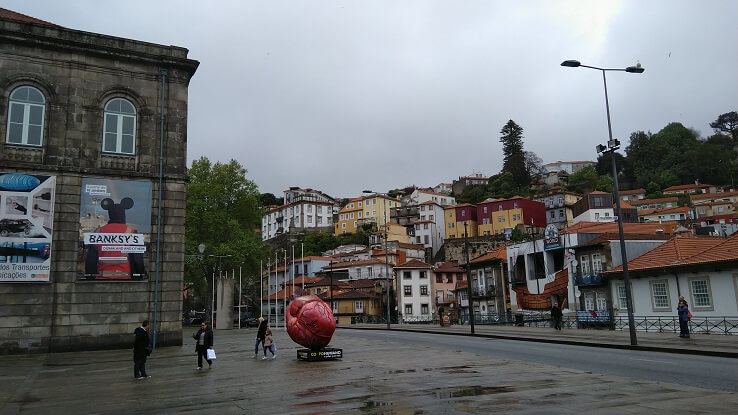 It was raining quite a bit on my first day, but that not lessen my enthusiasm for the walking. And at the end of the day if you have a proper raincoat and raincover for your backpack then its not so bad. In the Hostels or Alberques on the Camino to Santiago you can always get warm and dry again. But make sure that your sleeping bag is dry under any circumstance.
When I first encountered the coast and the sea I felt overjoyed and a bunch of other feelings that are hard to explain. The coast and the sea gave a comfort to me along the entire way and I felt separated when we were apart. I guess that's why I made the extra Camino the Fisterra or the End of the world just to see that coast and ocean again. The image below is from one of the first times when I saw the Coast.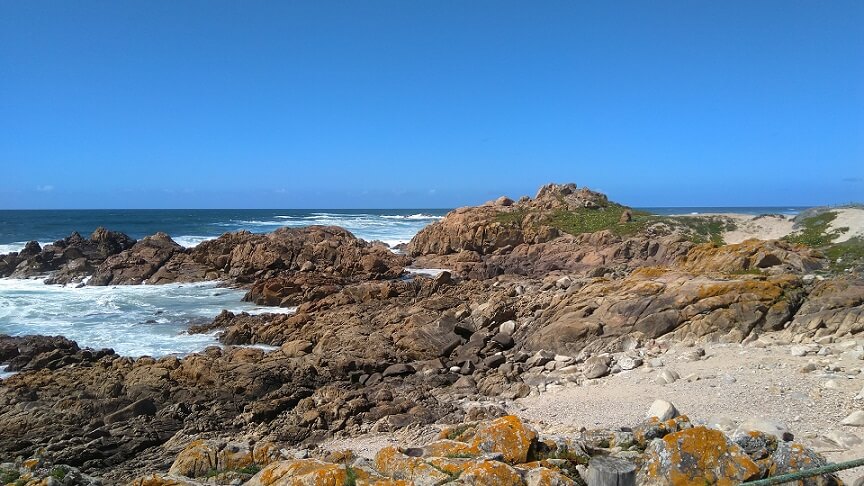 First night in Labruge
After a long first day I stayed the first night in a Albergue in Labruge. My first day was tough but not to bad. I hardly stopped and just walked all day. I did treat myself to a cheeseburger at mcDonalds when I wandered by. Got to enjoy the little things while out on a trail. Even if its not in the wilderness.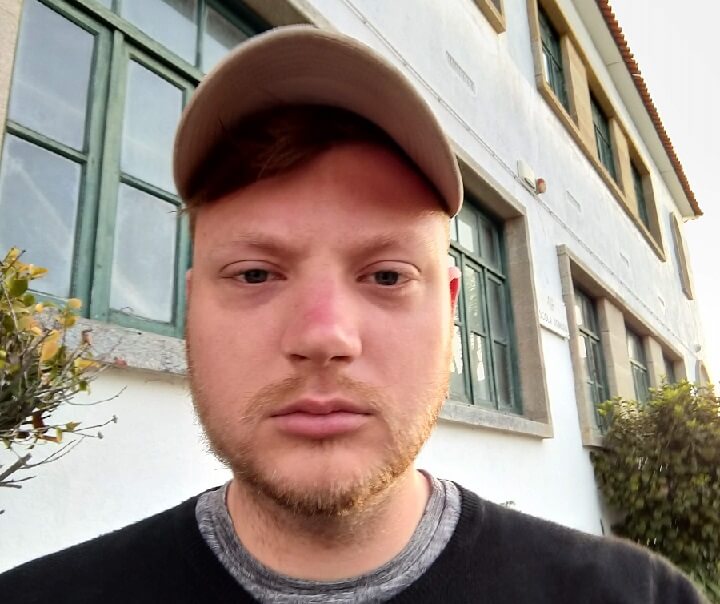 The first night I hardly slept at all because I slept in between an old french guy and British guy. There was a lot of snoring. Gladly I got used to it quick and managed to sleep pretty great along the way. Mostly of course because you are dead tired after a whole day of walking and drinking the cheap wine. I did bring earplugs with me on the Portuguese Camino, but I did not have any luck with them. I sleep on my stomach with my head turned to the side. So earplugs always get in the way for me.
Second night in Póvoa de Varzim
Hiking on the second day was alright and I really started to have fun that day. It was all along the coast and I already met some awesome people. At the Albergue in Póvoa de Varzim I met 2 German girls that I ended up walking the entire rest of the way with.
I hope you encounter your tramily (Trail family) as well on the hike that you do. It is not necessary to walk with people, but is a big point of the Portuguese Camino in my opinion to meet people. It makes it a lot more fun and shared hardship is better than solo hardship.