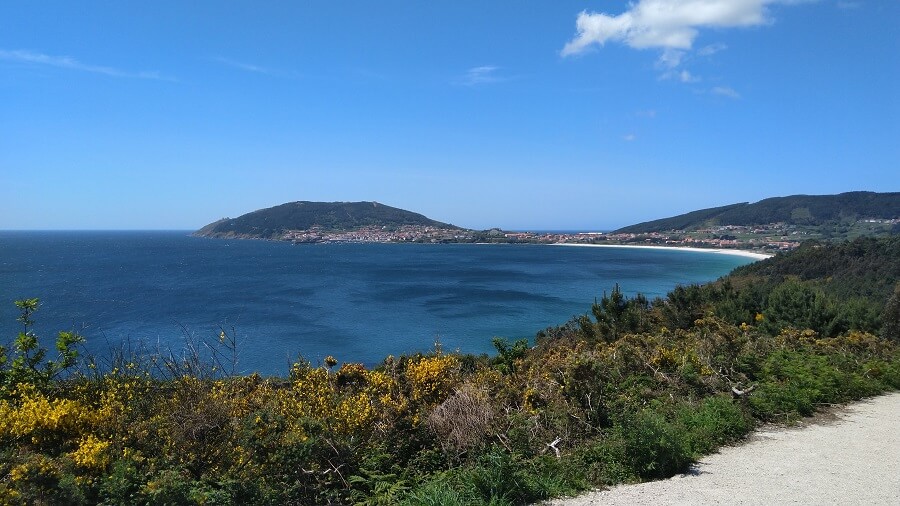 How to remember a Camino or Thru hike
You have done it, you walked all the miles you can go on trail and are back home. Now the post trail depression will set in and you will conquer that to. But how do you best remember all the wonderful and awful moments that you have had out on trail? That is something I will do my best to answer for you.
Bullet point list
Food and drink takes you back
Take lots of photos and videos
Create a playlist that is special to your hike
Take books that you can reread
Tv shows or movies that take you back there
Keep in touch with hikers you have met
Keep in touch with the different communities for hiking
Write stuff down in a daily journal
Food and drink
Food and drink always takes you back to certain memories, from your grandmothers favorite dishes to what you had out on trail. Certainly on the different Camino's you can get quite a variety of different Spanish, Portuguese and French dishes. And on different thru hikes you can get the regional dishes that you encounter and the stuff that you packed out with you.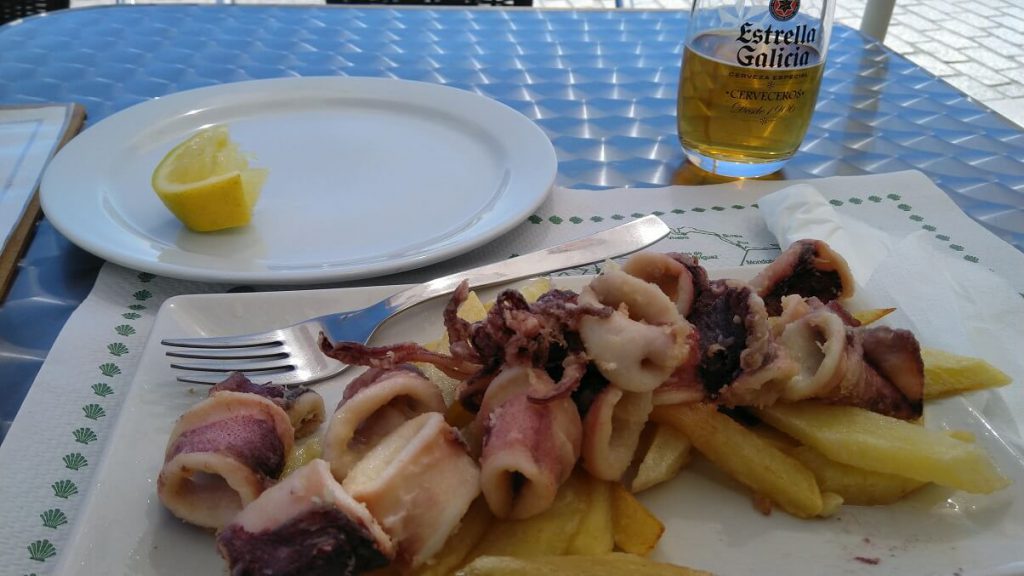 Cook the dishes that you had out on trail or eat out in a local restaurant that serves the dishes. For cooking the different dishes you can get the recipes on multiple different websites or YouTube channels. Chef John from Foodwishes.com is an excellent source for different recipes from all over the world. I can highly recommend his videos on the different dishes.
Once in a while you will get that craving for your favorite Ramen Noodle dish or Instant Potato pot. Go ahead and cook them and eat them out of your pot and spork to take you back to that place out on trail with the stunning view. Or when you really appreciated the warm meal while stuck in your tent and listening to the rain.
On the above pictured photo you can see the beer from the Camino, Estrella Galicia. That beer will bring back many different memories for a lot off Pilgrims.
Photos and videos you have taken
This tip is quite obvious, photos and video of your hike can get you back to that place in an instant. I highly recommend that you take that extra minute to make that photo of that one hiker you met that you shared stories with. Or that one view that took you a backbreaking 8 hours to climb to on that mountain. Don't and you will regret it later on.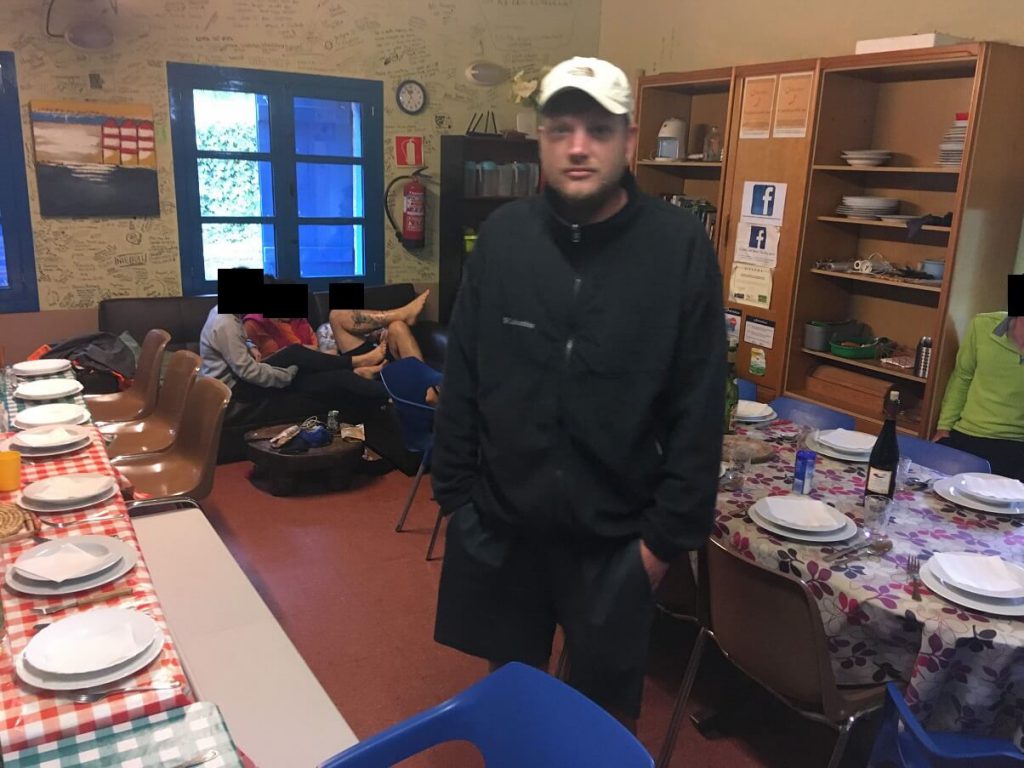 With today's smartphones and cameras you can easily take pretty pictures that will be crisp and sharp. If you have a decent smartphone with a good camera you can set them as you background on PC, Smartphone or Tablet. When you take them with a digital camera you can get higher quility. At the end of the day this is a personal choice to carry the photography equipment that you want.
For me a smartphone is enough, for you it may not be. The choice (and weight) is yours.
Music that you have listened to
Music can get you to that hill top out in the distance while on trail, it can make a good night in to a great night while sitting around with other Hikers or Pelgrims. And most of all listening to Music that you have listened to out on trail can take you back to that moment.

I would suggest making a playlist of music that you normally do not listen to on a regular basis. Songs that you hear everyday will not be that more special to you. But songs and bands that you reserve for hiking are extra special that way.
Get some upbeat music that can push you on to that next hill, and get some lounge or chill music that you can listen to while sitting around a fire or hostel. You know the genres of music that you like, everybodies tastes are different so fill in your genres.
Books you have read
You can opt for the weight and bring some books or you can load them up on a kindle or phone. The choice is yours. Books that you can reread are great to help you remember the trail. Reading while in the comfort of your sleeping bag and tent is something great. Why not remember those nights when back home or on your next hike with the same book?
To find books that you enjoy you can hop on Goodreads or the subreddit for books. That way you can get tips and even ask other book enthousiast for suggestions. On bushcrafting or base camping trips I always take The Road from Cormac McCarthy. Something about that book that makes me want to read it every year.
Tv shows or movies that you have watched
Not every hiker does this but I often do when out alone on trail. I load up my phone with a couple of cartoons and shows that I can watch while stuck somewhere. Shows like Rick and Morty, Archer, Parks and Recreation, Futurama plus The Office are my go to shows that I can watch over and over again.
Whenever I find myself watching the same episode that I did watch on a hike it takes me back to that same spot. And remember the times when I needed a laugh from one of the characters.
Feel free to add to the list what shows you watch while out hiking. We can always use more shows on the re-watch indefinitely list.
The hikers you have met
Hikers and Pelgrims that you meet out along the trail can be a 5 minute meeting or friends that you make for live. You never know who is around the next corner out on a hike. Keeping in touch with fellow hikers is something that is often a bit difficult.
But in this day of social media it is incredibly simple to do. Even if you do not talk daily anymore its often nice to drop a line once in a while to see what they are up to.
Populair social media like Instagram, Facebook and Twitter is great for this. Or you can simply write down their email adres to chat back and forth.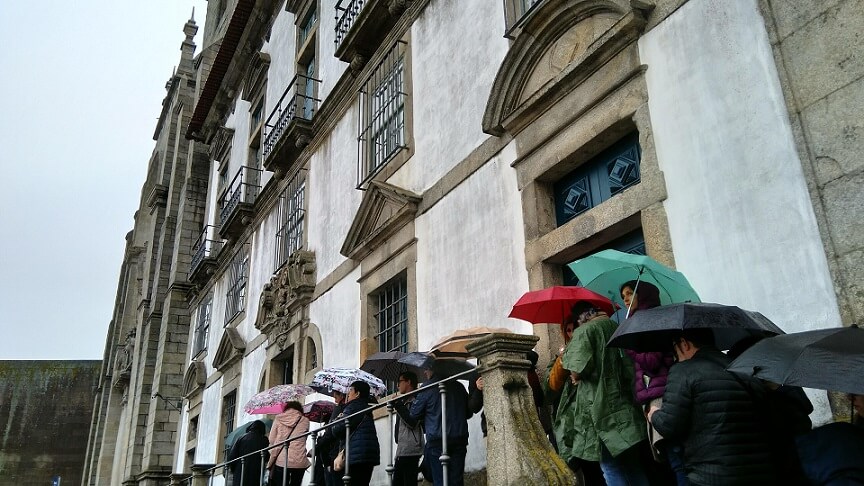 Communities you can visit
Communities of hikers and pelgrims are everywhere. Local and on the Internet you can find like minded people that you have met already out on trail. Or find people that have hiked the same steps that you have.
Or it is simply a walking club that takes weekend hikes in groups. Search for "City name or county" + Hiking or walking club and chances are that there is one around the corner.
On the Internet you have several different options, visit websites that talk about hiking and backpacking, go to the individual subreddits for the different hikes.
For example there is one for the Camino's, the Appalachian trail and for UltraLight hikers. The people there are often excited to share stories and experiences out on trail. And of course you can way in with your tales and adventures!
Diary that you have kept
I am often not the person that writes everything down about a hike, but I always say to myself that I should start doing that. And the same goes for you. Keep a log or journal from your hike from day minus one! Whenever you find yourself with downtime make it a habit to pull out your notebook or phone and start to write about the events of the day.
In a few years time you will be thankful that you did.
Those are all the steps that have helped me to remember the different hikes, if you have a suggestion feel free to share!
Happy hiking and hike for purpose!