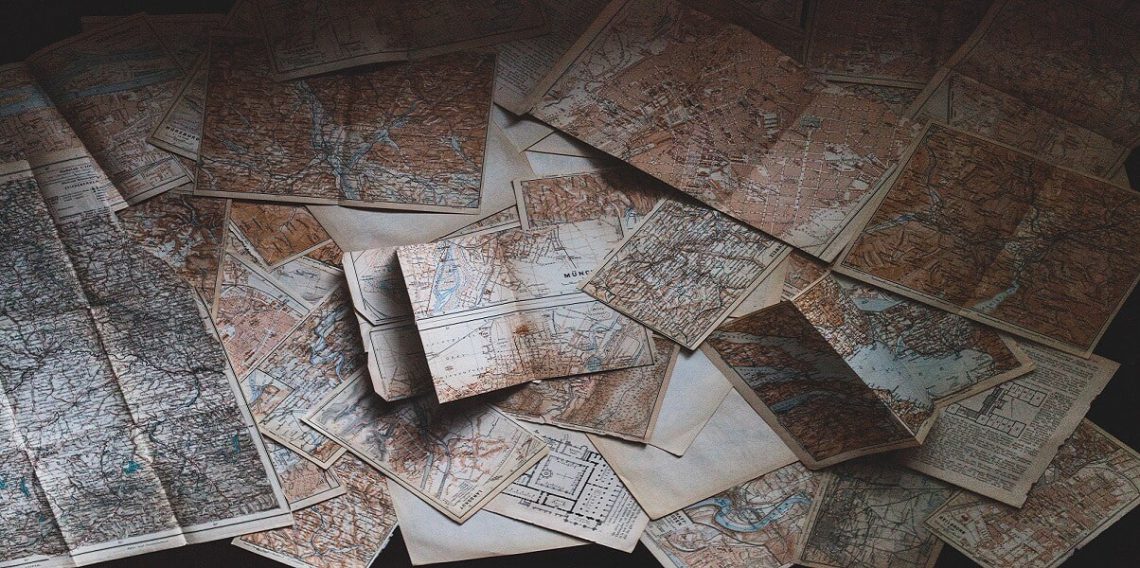 Best Navigation apps to use for Hiking
A smartphone is just that, very smart. When out hiking you can use your phone to navigate, communicate and relaxing. The best apps to use, lets go over those!
There is a very good chance that you are reading this article on your smartphone. Smartphones are used where ever you are in daily life, at work, at home and on the toilet. The same goes for when you are out hiking.
Though a lot of people that are out hiking would agree they are there to leave the technology behind, other people are thrilled to know the exact calorie count and steps taken at the end of the day. To each there own.
Lets get to the apps that I often use while out hiking!
AllTrails
AllTrails is a popular app to use to use while out hiking and for good reason, for finding fun day hikes to do around your area to various longer hikes. AllTrails has got you covered.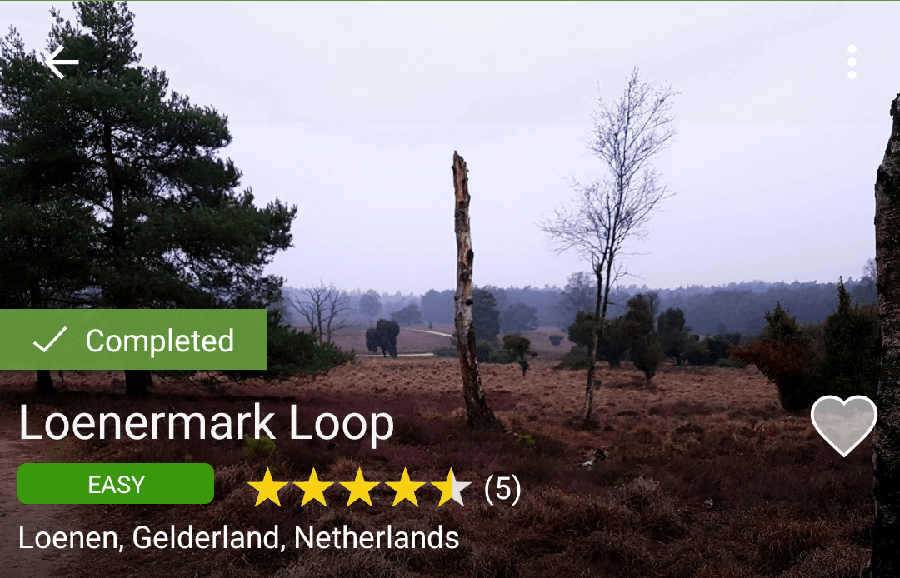 Their interface is clear and easy to use and you can find trails around your area. Look at photo's other hikers have taken and their reviews to find out the prettiest hikes around you. This comes in handy when you are out on holiday and want to do some hiking, or if you want to discover new trails.
The fun part is that you also can use the AllTrails app to put together your own hiking trials and share them on the AllTrails app. So if you have a fun trial that you always walk and want to share then now you can!
AllTrails has a free version that would be enough for most people. But if you want to get offline maps and more premium features than you will need to get the pro version. At the time of writing the annual subscription model is €2,50 a month or for signing up for three years €1,67 a month.
| | |
| --- | --- |
| 3 years | 1 year |
| €59,99 | €29,99 |
Maps.me
Maps.me has started out as a car navigation app but has been taken over by hikers to upload some of the best navigation for trails around the world. I have personally used this app on the Camino Portuguese and on the Hadrian's wall path.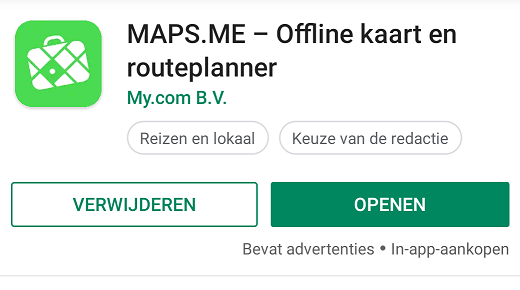 Now it is true that both of these trails are well blazed, but what Maps.me does other than the navigation is the extra information about grocery stores, hostels and campsites. And that all offline!
Download the various KMZ files for the different hiking trails and download the region to your phone and done. That is all there is to it.
Maps.me is my favorite free way to navigate while on trail.
MapMyHike
MapMyHike was useful for me when I started training for the Camino that I was going to walk. After and during I saw myself using it less and less, so that is why it is in the final spot for me. For training I cant recommend it enough. But for on trail navigation and usefulness I did not find it nearly as useful as the other apps on this list.
What MapMyHike does is track your workout, that is the primary objective for this app. They try to get you to download the other apps to further track your calorie intake and connect your wearables.
They have a pro version which further unlocks the ability to create your own trails and export them to GPX files to share with others.
The free version already has a lot of functionality to it, but if you want to unlock the pro version abilities then you have to subscribe for $29,99 per year.
Trail specific apps
Trail specific versions of apps are always good to keep an eye out for, these apps are usually made by the organisation behind the trail or people and hikers that have had experience out on trail. Often times they are a community driven app that relies on the latest updates from hikers on the trail.
For the different trails that I have walked I could find separate applications for. The only exception being the limes path in the Netherlands. But I walked that one close to the time that it first opened.
Guthook's trail apps
Guthook is an app that I have used out on my section hike of the Appalachian trail and I found it to be very useful. From finding the next water source with comments from other hikers to finding a hostel to set up in after the days out on trail.
There is no question about it, if you are planning to hike the Appalachian trail, the Pacific crest trail or any other trail that Guthook has I highly recommend it. I consider it the gold standard for hiking apps since it is so incredibly useful.
It is the one app that is quite pricey though and will set you back €64,99 euro's for the Appalachian trail. There new app combines all the trails that they offer in a pay as you hike model.
Camino apps
Guthook also has the french way on their app, if you want you can check that one out. But for me I found that Maps.me and Buen Camino worked like a charm. And both of those are free or with way less expense than the Guthook option. I did a separate article on the apps I used on the Camino. I suggest you check those out for more information.
These where the apps that I have had experience with, if you have any other suggestions leave them in the comments and I will be sure to add them as well to this list.
For now Happy hiking and Hike for Purpose!