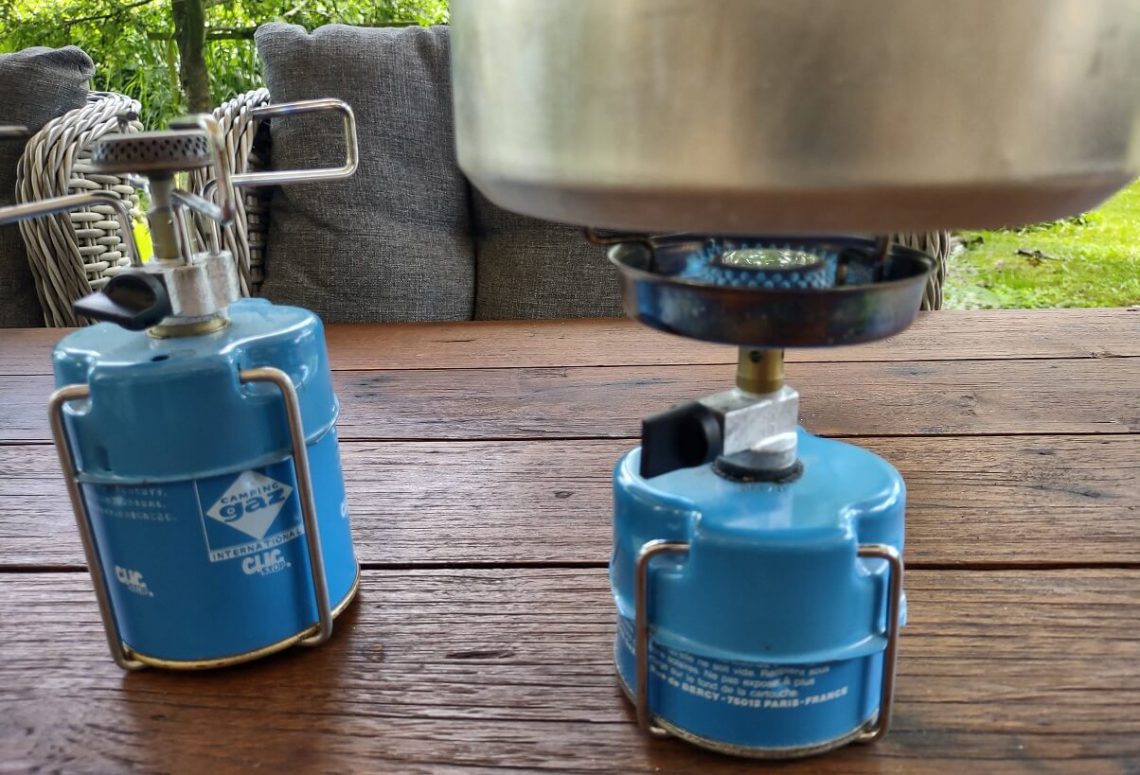 Prick cartridge Gas stoves
There are lots of stoves that would look strange in a hiker's backpack in current times, an old-school prick cartridge gas burner is one of them. Let's look back on the popularity of these burners, and why they have been replaced in the modern-day backpack from virtually any hiker.
Especially in Europe, these prick cartridge stoves from the brand Campingaz or Campinggaz have been immensely popular from the 70s until the early 2000s. Their design makes them easier to use than many other white gas stoves, and more accessible to the general camper. They came in a variety of sizes and outputs. And had a few different gas cartridges. The gas cartridges are most of the time shared with burners that you can find in hardware stores and you can still buy the cartridges there. In many outdoor stores, however, you will be harder-pressed to find them. Since they have been mostly replaced with more modern solutions.
Prick cartridge Gas stove – downsides for hikers
In general, I cannot recommend you take a prick cartridge stove out with you on a hike. They are not suitable anymore and many different solutions work better and are easier to carry. The main downside to them is once you prick the cartridge into the stove, you can no longer take it out until it is completely empty. This means that you are always stuck with the larger form factor, and by design also more weight to carry around. Since they need housing or additional reinforcement to keep the gas canister in place.
Other stove options let you take the gas canister off, and only screw on to the top of the canister. Or with a click system like in the more modern CampinGaz stoves. The older Prick cartridges are therefore not the best option anymore for the hiker that wants to keep their load light and is in need of something a little more practical.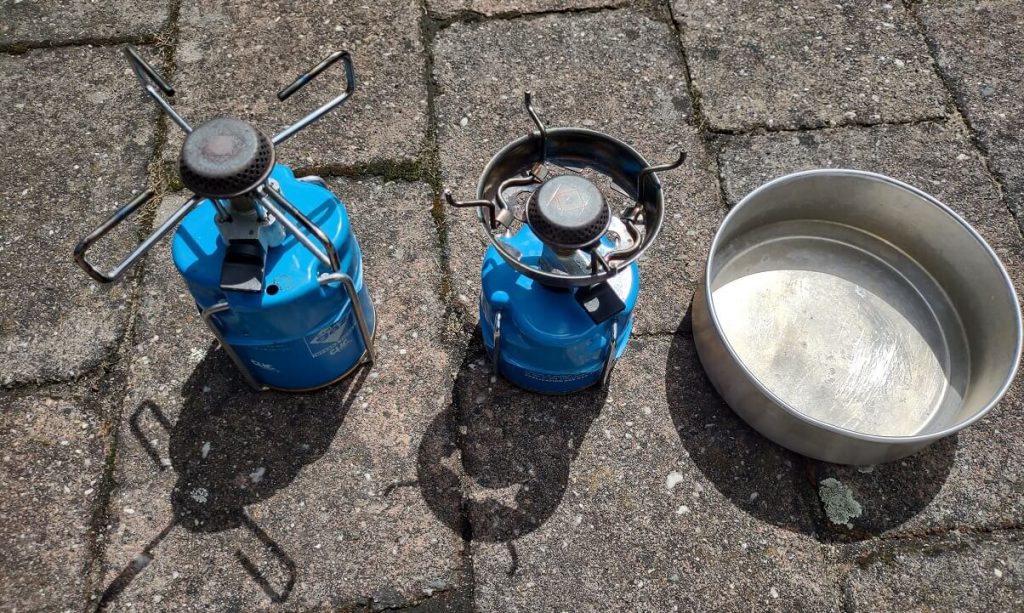 Prick cartridge Gas stove – upsides for campers or vanlifers
If however you already have one laying around in the attic from your parents as I did, you can use them for the more general camping trips or when you go out with a van. The gas cartridges are still relatively easy to get. Depending on the model that your Gas stove takes. And can also be purchased in hardware stores and DIY. Since they are also often used in portable torches often used in construction.
They are also more affordable than similar gas canisters with a screw top or a click system. Since they are easier to construct. Per gas cartridge, it will save you a few euros, which can make a difference when using them a lot.
So for anybody that still has prick cartridge stoves laying around, don't be afraid of using them on your next car camping trip. But for hiking or bikepacking I would recommend investing in a newer screw top burner like the MSR Pocket Rocket. Or to experiment with alcohol stoves like the Fancy Feast Alcohol stove.