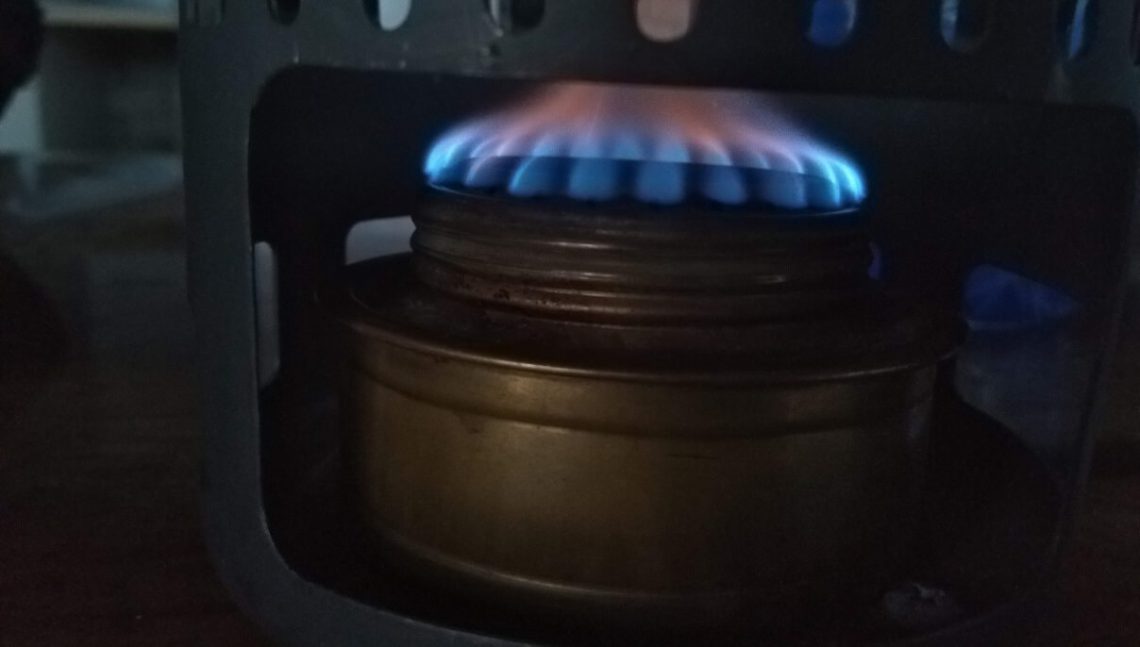 The Trangia Alcohol stoves have been around for a long time, bombproof and super simple to use. Let's go over all its up and downsides in this review.
After playing around with homemade alcohol stoves a lot I finally got a Trangia alcohol stove for my first backpacking trips. I knew about the ups and downsides of the stoves and decided that the Trangia stove was going to be my choice for trips to Sweden, the Netherlands, and Scotland.
Having an Alcohol stove in Europe is great since the fuel is cheap and readily available. The stoves don't make a sound like a jet engine, and for camp cooking for 1 to 2 persons they are plenty.
Quick jump guide through the article
The specifications for the Trangia stove.
Since the Trangia stove is always the same I will give the specifications for the stove itself. However the stove kit and pots and pans differ wildly and is best looked up for the specific kit.
| | |
| --- | --- |
| Material | Solid Brass |
| Weight (Burner only) | 110 grams / 3.9 ounces |
| Boil time for 1 liter | Around 10 minutes. Variable |
| Fuel | Alcohol, Spirits, Methanol, Ethanol etc. |
| Price | Check out the latest price on Amazon |
Trangia brass stove specifications
At 110 grams it is a fair bit heavier than some of the other Alcohol stoves out there. However, it is a lot more sturdy as well. With its solid brass construction and no moving stove parts there is really nothing to go wrong.
Upsides of the Trangia alcohol stoves
I mentioned a few upsides already throughout this article but lets go over them one by one.
No noise
The no noise part of Trangia stoves is something I quite enjoy while out hiking or camping. I consider nature to be a place where the loudest thing your going to hear is a thunder strike. And that is something you really don't want to encounter while camping.
Gas cartridge stoves and White gas stoves make a ton of noise. Alcohol stoves are whisper quiet.
Excellent fuel availability
Alcohol fuel is available worldwide and most of the time very cheap. This makes it a good option for remoter hikes or hiking in less devolved hiking countries. A shortlist of fuel that will burn in Trangia stoves are:
Methanol
Ethanol
Spirits above 80 procent
HEET gas line antifreeze
Rubbing alcohol
Cleaning alcohol / Spiritus
Rugged and durable construction
Made out off solid brass and no moving parts makes for a rugged and durable stove that can handle a lot of abuse. For that reason they are popular within the Bushcraft and Boyscout communities. And hikers that tend to hike more within the realms of comfort instead off eating up the miles. More on that a little later.
Highly customizable
Trangia stoves are a great way to put together an own stove kit, or you can choose for their put together stove kits. Those come with an excellent windscreen system and pot stand. Plus usually 2 pots and 1 frying pan.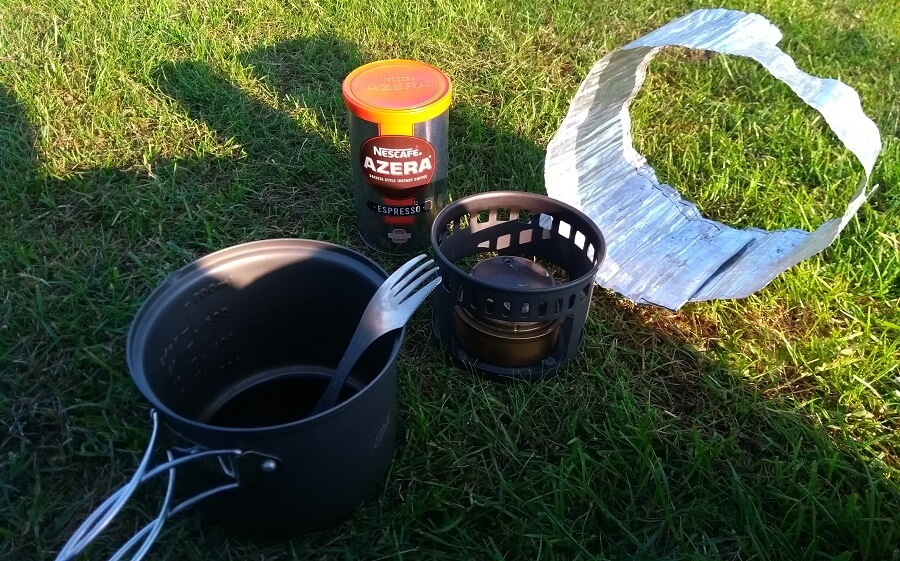 I like the way I have it set up now for the more hiking-oriented configuration. With the Esbit cook kit that I replaced the burner with a Trangia stove, and an aluminum windscreen. If you follow the subreddit r/BackpackingStoves you will sometimes see the Trangia setup of other hikers. You can get quite creative with it.
Longer burn time than other alcohol stoves
Thanks to their larger fuel reservoir you can cook for far longer than other alcohol stoves. And the possibility of the simmer ring makes for a good way to heat up something that is prone to burning on higher heat.
All in all, you can get a solid 20 to 30 minutes of burn time out of them depending on fuel and conditions.
Storing fuel inside the burner
A sort of unique upside of the Trangia stoves is that you can store alcohol fuel in them. So that they are always ready for use. It is best to not do this longer term, as some of the fuel can work as a corrosive. Not as bad that the Trangia stove could be damaged, however, they are prone to discoloring.
Ease of use
The ease of use of a Trangia stove is part of the reason why they are so popular in the outdoor community. It comes down to putting fuel in stove, dip a stick in the fuel and light it with your lighter. Light the stove, and put your pot on.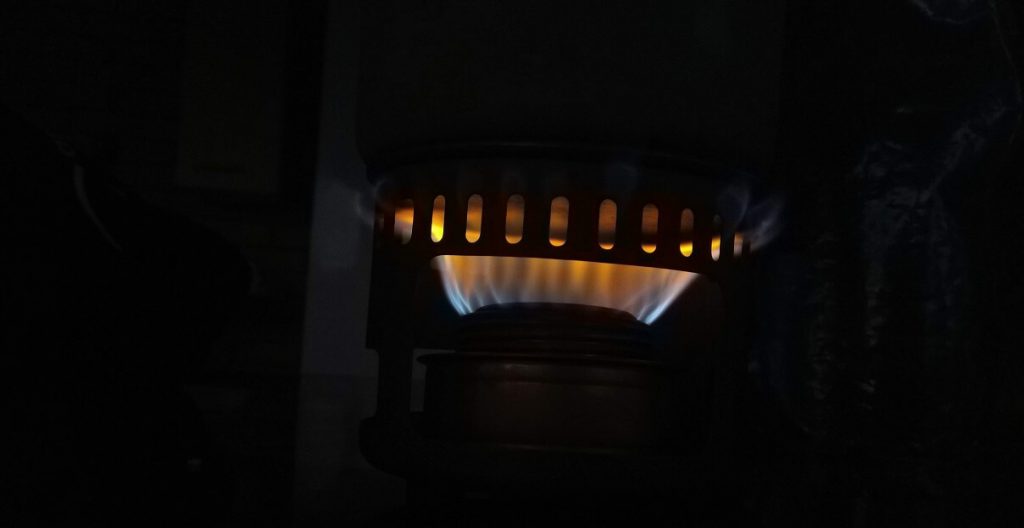 Not that complicated. With other stove solutions like White Gas stoves there is the case for pressurization and other prep work. Alcohol stoves don't have that, and especially not the Trangia options.
Downsides of a Trangia Stove
Downsides of a Trangia stoves are not many, however there are a few things you should consider before getting one.
Fuel efficiency
In general you will need more fuel by weight to cook the same things with an alcohol stove. Of course there are a lot of different circumstances. But they are generally a tad heavier than other options out there like a Gas cartridge stove.
Can't really simmer
Yes the Trangia stoves come equipped with a simmer ring and you can use it to your heart content. However I have found it more fussing about than I like after a long day of hiking.
The simmering I replace with a pot cozy to cook the last bit of al dente out of my pasta. That way it reduces on fuel needed to.
Slower cook times
Due to the nature of alcohol stoves they will pretty much in any situation be slower than other stove options out there. At the end of the day we are talking about minutes here, however tired and hungry hikers may not have the patience to spend those extra minutes staring at their cooking pot for those first hints of steam.
Not very windproof
Hence why Trangia stoves are so popular in the Alcohol stove world. They come with their own build in wind screen and pot stand system that's integrated. Other builds and setups may require a separate windscreen.
For who are Trangia Stoves the choice?
In my opinion Trangia stoves are an excellent option for the hiker, and for the more base camping style. For real mile eating thru hiking they are perhaps a little less suited. The main reason is that they are a bit more fussing around than the Gas cartridge stoves. There is a reason that is pretty much all you see out on the different trails.
However someone that is going to spend a week in the outdoors hiking around a certain area. A Trangia is in my opinion the choice. For all its plus sides covered earlier in this article, I think the slightly more relaxed and stretched hiker can enjoy a Trangia cook system most of all.
The hiker that enjoys cooking their own hiking meals and making some gourmet meals for 1 to 2 hikers can't go wrong with a Trangia stove.
If you want to buy your very own Trangia stove system you can do so via the following link. This takes you to Eastern Mountain Sports, and I may receive a commission. Help support the site and what I do here!
Happy hiking and Hike for Purpose!