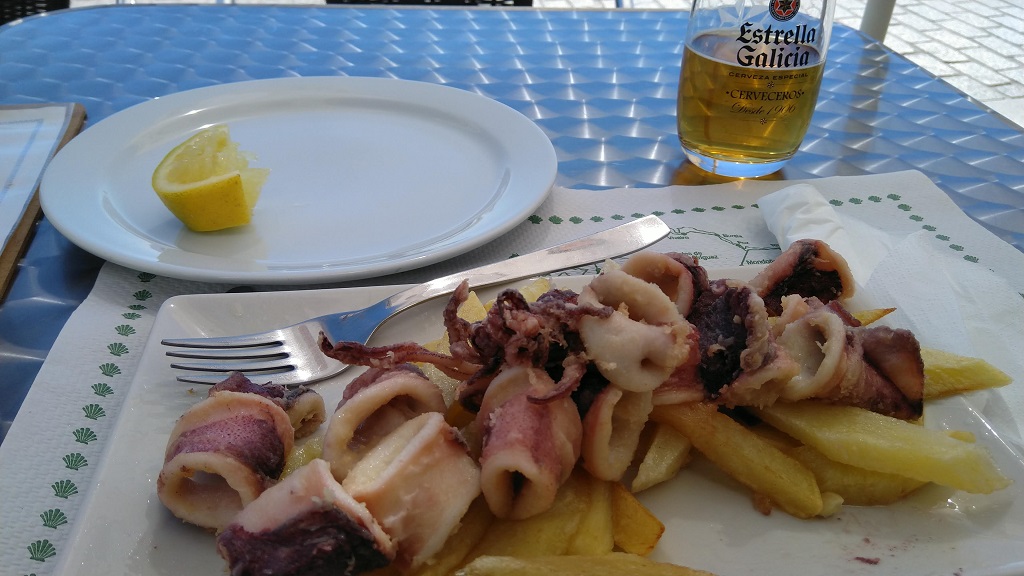 Beer and Wine along the Camino de Santiago
The Camino de Santiago is not a wilderness hike, if you do it like me, you end up every day slightly intoxicated (or a lot) along the ancient hiking route. Here is a recollection of the Beer, Wine, and Spirits along the Camino de Santiago.
Doesn't matter when you are reading this article when you are about to start planning for the Camino de Santiago or already walked it. I hope this article can provide some entertainment and headaches whether you walked the Camino already yes or no. After a long day of walking, the heat of the sun burning you, the aches and pain that come with walking every day, and that injury that you thought would have been better by now. A bottle of beer or wine can hit the spot just right.
But what beer or wine to ask for in your broken Duolingo Spanish or Portuguese?
Quick jump guide
That is of course the question. Having walked it with two very picky German girls that have a very high standard for beer, and my criteria being less picky. It started for me in an airport hotel in Porto, as a tradition of mine is to start any long-distance hiking trail with a hangover. And a friendly bartender that had nothing better to do than entertain a lone Dutch Guy with the local drinks. I hope to provide some insight and some entertainment with this article on what's waiting for you along with one of the oldest hiking trails in Europe. Regarding human's favorite historical pastime, getting tipsy.
Beer or Cerveca
Beer in Spain is not the most popular drink, with me coming from the Netherlands this was kind of a culture shock. Since the Netherlands is a big beer-drinking country. At least in the areas where I have always lived and worked. In the Netherlands there are people in one camp or the other, depending on where you grew up in the country. Either you drink your entire life Grolsch, Hertog Jan, Amstel, Heineken, or Bavaria. Or you are one of those wine snobs or special beer nerds. For the average joe, the choice is pretty much dependent on where you grew up.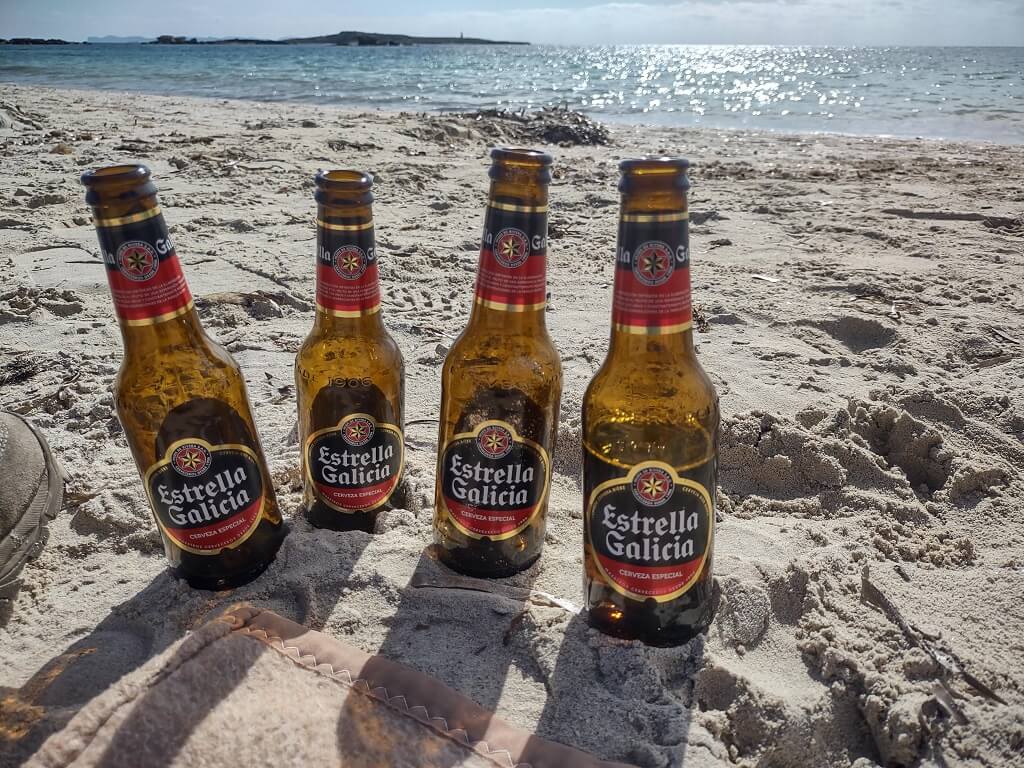 In Spain and especially in Galicia, there is one brand of beer that is just the unofficial beer of the Camino. And that is Estrella Galicia. Served ice cold in most places, this beer is hoppy, has a good taste, and hits the spot every time you drink it on the Camino. I had it outside of the Camino in Germany once, and although it is still an excellent beer, you do sort of feel strange drinking it. Like you didn't deserve it. Estrella Galicia can take you back for a fleeting moment to the Camino.
Beer is cheap and plentiful in restaurants and bars along the Camino. So don't be afraid of not having one at the end of the day. Even in grocery stores, you can score some pretty good cheap beer. In Portugal, I drank a one-liter bottle of beer in the shade along the Atlantic Ocean. Not the best kind, but hey, it was 1 euro for the bottle. Those one-liter beer bottles are most of the time glass and come in a few different brands. San Miguel is also an excellent beer, and if you pay attention to what the locals are drinking, Mahou is also an excellent way to quench your thirst after a day of walking.
Wine or Vino
Honestly, I was never a good wine drinker, I always drink it like beer. I recollect one night when I went to a wine bar in Leeuwarden, with fancy decor, lounge seats and sofas, and very expensive wine. The waiter came over and told something about the wine, its heritage, and its taste. And recommended it to me and my friends. He poured it, I felt like I was supposed to sniff it and swirl it around, and then take a mini sip. And surprise surprise, it tastes like red wine.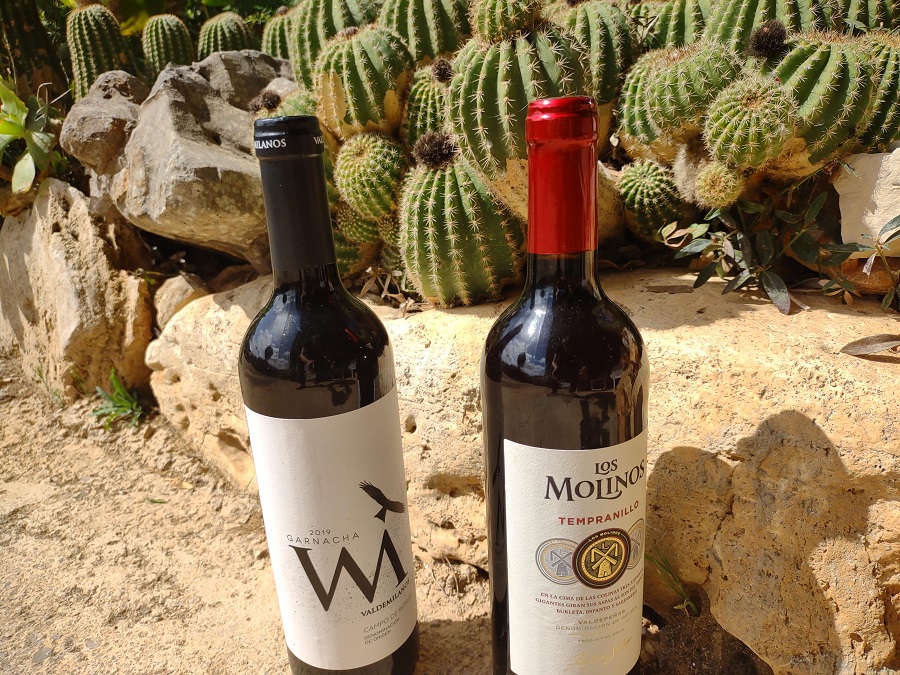 The same was true for me in Spain and Portugal, you can get the best-tasting wine in supermarkets for around 1,50. You really don't need to go any higher than that in my opinion. Just check and see if the wine is local, is the type of wine you like. And that's about it. They have been making wines there for thousands of years. The local cheap wines are nice but don't taste like the cheap wines from the Netherlands. Where all your drinking is tannins and is a constant feature on any pilgrim's menu. The only types you need to know are Vino Tinto and Vino Blanco. Depending on your tastes in wine. Look for the cheapest bottles of wine that are on the bottom shelf. And are between 1 and 2 euros. Are local and are already a few bottles missing from the shelve. A good indication that those wines are a local favorite.
Spirits
Spirits are third on the Camino the Santiago, with its hard-hitting impact, hard liquor is not the best combination when walking every day. I do recommend the following Apple liquor, that I downed a bottle within Portugal with a Czech dude I became friends with along the Camino. Other than that, the Spanish are a great drinker of liqueurs combined with their coffee. They order a bottle of liquor that is usually around 50 % alcohol and clean out their espresso cups with it after a big meal.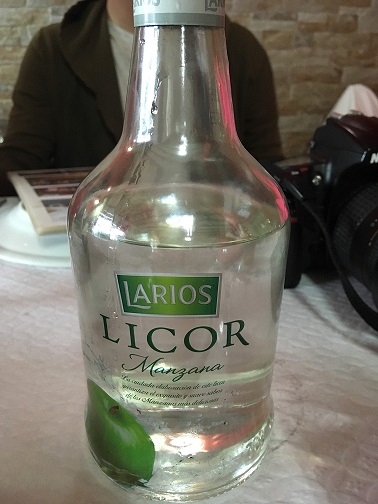 Ask the bartender or waiter for their traditional drink after a big pilgrims' menu meal, and see what he comes up with. Chances are it will knock you back down after a heavy meal and a day of walking.
My favorites along the Camino the Santiago
My favorites when hiking the Camino the Santiago were the Estrella Galicia beers that I had, they serve it ice and ice cold. With sometimes even particles of ice crystals forming. The number one drink after a long day of hiking. When you do it right, you can have some great company in the alberques and maybe even find someone to love like I did. After two years that I walked the Camino, my German girl that I met in Portugal after a bottle or two of vino tinto was the start of something great. And it may be for you to. For whatever reason you decided to hike the Camino de Santiago, it will leave you with something, and more than just a headache from a night of debauchery.
Happy hiking and hike for purpose!